We will outline the performance increases that can be obtained from using the Gigabyte X99M-Gaming 5 motherboard to overclock our system. Our overclocked processor frequency was 4.5GHz and memory speed was 2400MHz.
As a performance comparison, we have included the overclocked results from three other X99 motherboards. he maximum overclocked configuration achieved with each board was a 4.5GHz processor frequency and 2400MHz memory speed.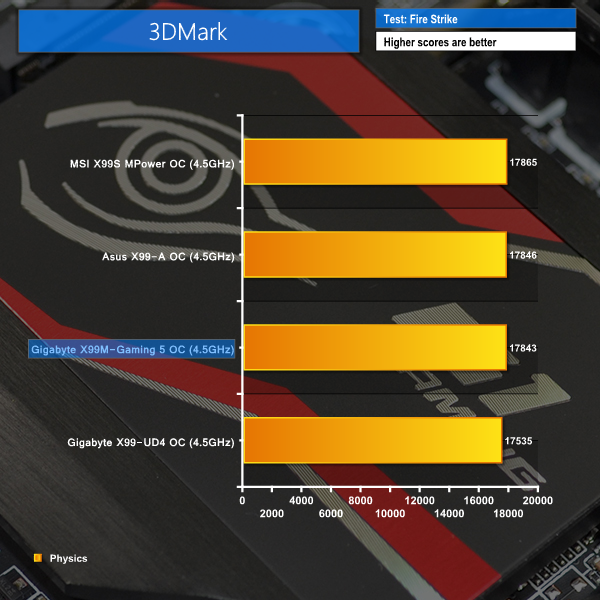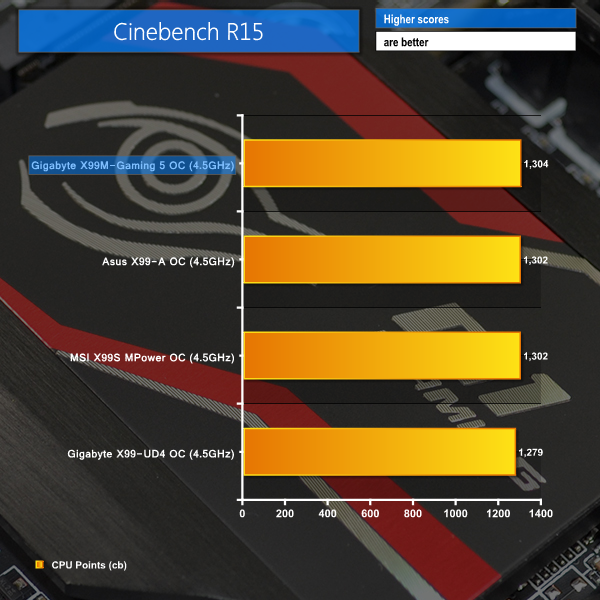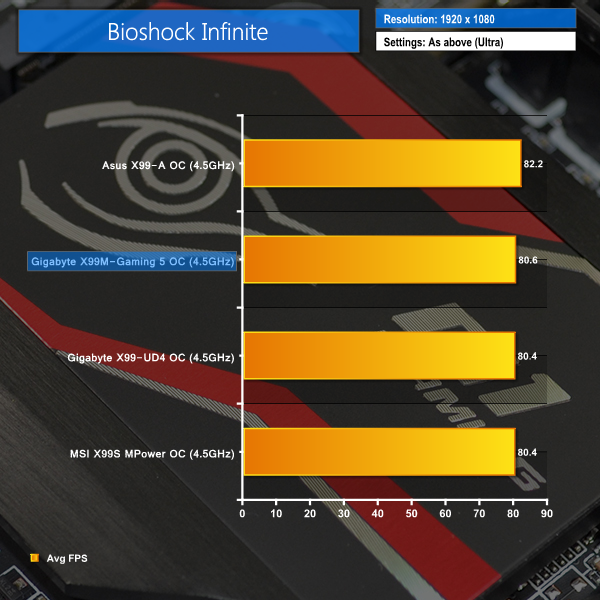 A healthy CPU overclock results in positive computational numbers for the X99M-Gaming 5. The micro ATX board manages to keep pace with its ATX competitors in Cinebench and 3DMark physics.
There's no noticeable shift from the X99M-Gaming 5 board's stock-clocked Bioshock Infinite frame rate to its overclocked one. There's still a gap between the Asus X99-A motherboard's frame rate and those of Gigabyte's parts.