Cinebench
We used the 'CPU' test built into Cinebench R15 .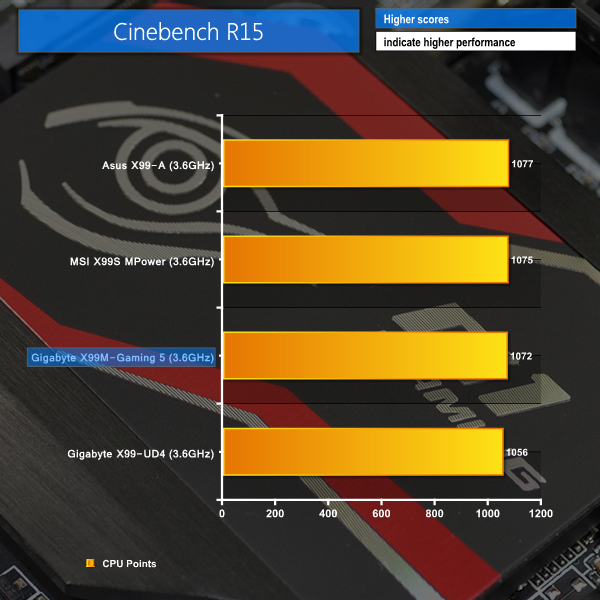 WinRAR
WinRAR's built in benchmark and hardware test can help us outline the performance differentials between each motherboard. We record the amount of data processed after a 30-second run.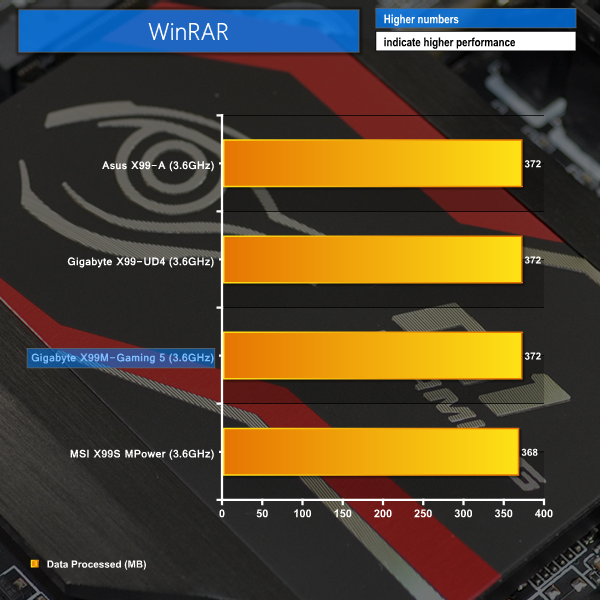 Handbrake Conversion
We measured the average frame rate achieved for a task of converting a 4.36GB 720P H.264 movie (in the MKV container) to one in the MP4 container.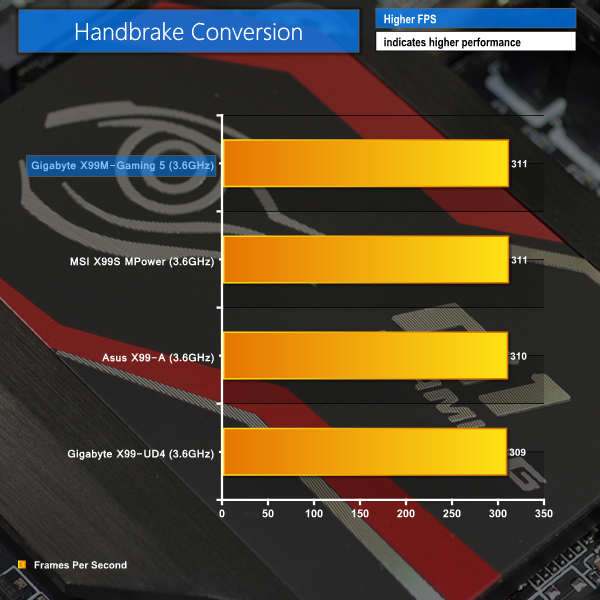 The CPU-heavy workloads continue to show that Gigabyte's mATX motherboard has no problem competing with the larger alternatives.
A few points dropped in Cinebench are likely to be representative of the benchmark's statistical margin of error.