While XMP dictates the memory operating frequency, voltage, and primary timings, the secondary and tertiary timings are set at the motherboard vendor's discretion. That can lead to performance differences in memory-intensive workloads.
We used G.Skill's Ripjaws4 modules set to their 3GHz XMP frequency to test memory bandwidth and latency numbers.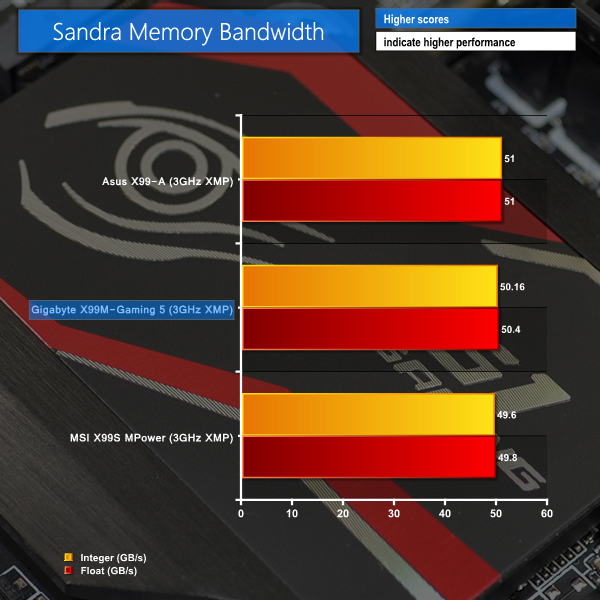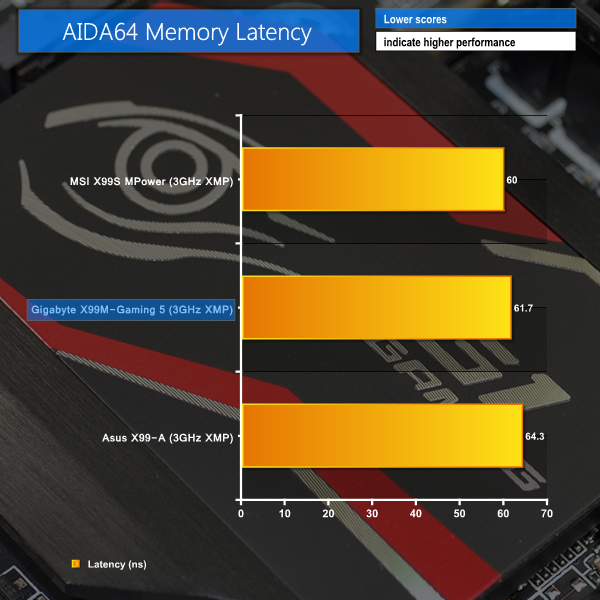 Gigabyte's X99M-Gaming 5 shows the same positive bandwidth performance that it did with 2400MHz modules. Latency performance is positive, with Gigabyte's choice of non-XMP timings allowing the X99M-Gaming 5 to outperform Asus' X99-A, but not MSI's X99S MPower.