Bioshock Infinite
We used the Bioshock Infinite demanding 'Ultra' setting and a 1920×1080 resolution to push today's gaming hardware. Our data was recorded using a section of the game, not the built-in benchmark.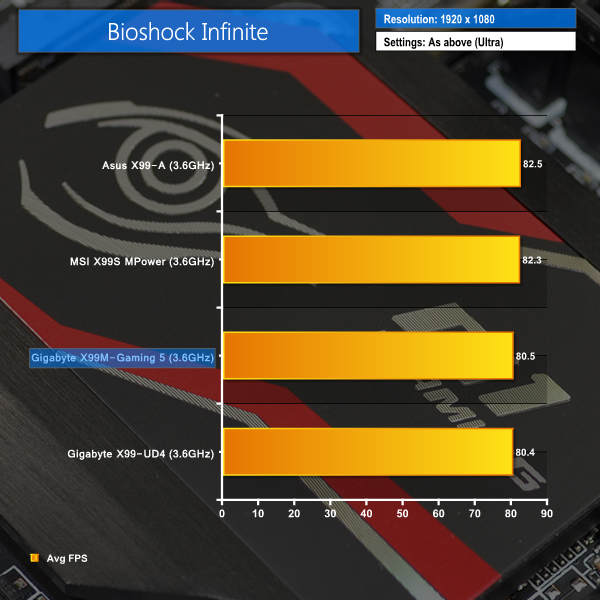 Metro: Last Light
We used a 1920×1080 resolution and the Metro: Last Light built-in benchmark set to 'High' quality to offer an intense challenge for the gaming hardware while also making playable frame rates a possibility.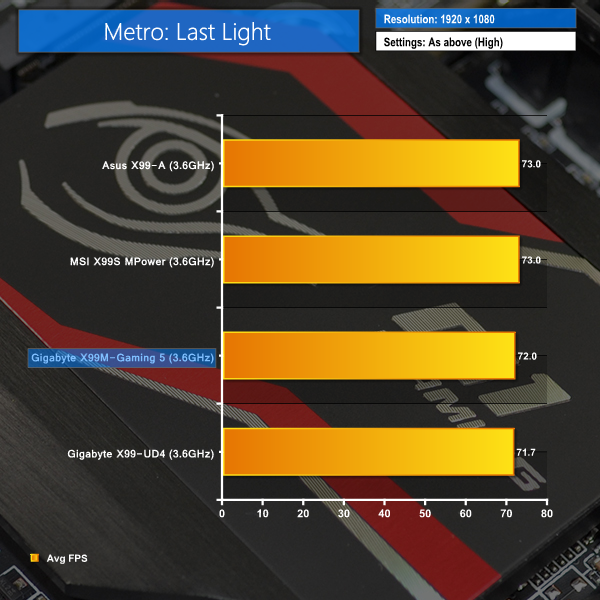 Tomb Raider
We used a 1920×1080 resolution and the Tomb Raider built-in benchmark set to 'Ultimate' quality.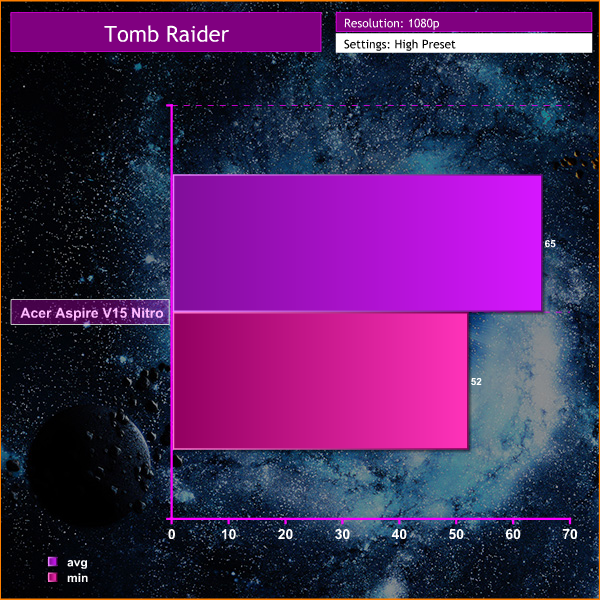 Gaming performance is where the Gigabyte X99M-Gaming 5 starts to struggle due to the previously noted PCIe settings workaround.
Being forced to operate under the PCIe Gen 2 mode from Gigabyte's UEFI, performance in Bioshock Infinite and Tomb Raider drops by around 2 FPS. Metro: Last Light suffers a 1 FPS hit.
While any form of needless performance drop is frustrating to buyers, the PCIe issue does not seem to be widespread (Gigabyte could not replicate our findings). With that in mind, it is highly likely that the X99M-Gaming 5 motherboard's frame rates will be almost identical to competing parts when a graphics card that doesn't cause problems is used.