Although there are some more specific ways we can test the Fusion Scythe 2 out, to get a general idea of its overall performance, there are a few different benchmarks we can run. They include the likes of Cinebench, media encoding and Sisoft Sandra, which look at how powerful the CPU is, as well as a more overarching view of the system's performance. All settings were left as standard.
Cinebench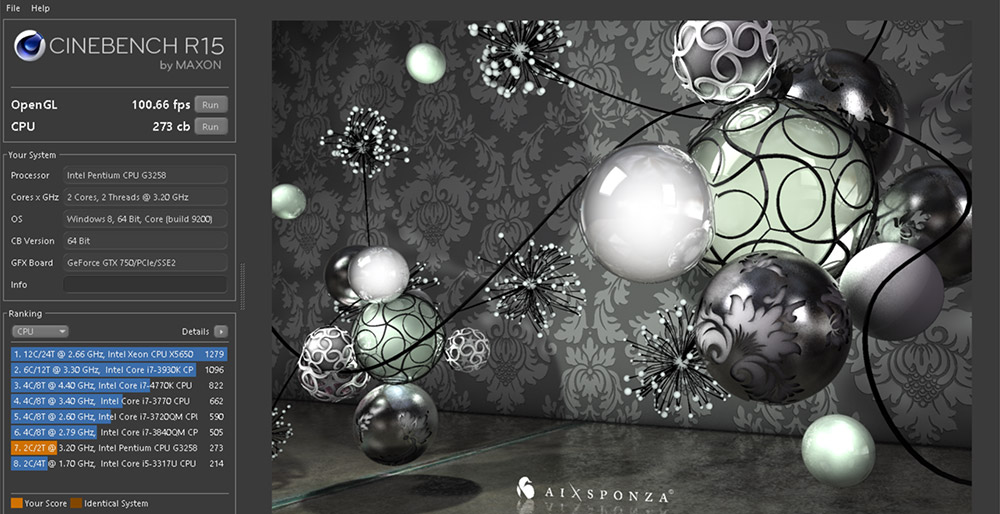 Both versions of Cinebench pin the Pentium G3258 CPU in the sort of bracket we would expect for its sub £60 price tag. It is weaker than most CPUs out there, but does manage to beat out the old i5 3317U laptop chip, but that is close to three years old at this point, so is hardly much of an achievement. That said the Pentium G3258 CPU does hit a very cost effective price point.

Media Encoding
For the encoding test, we took a 2.6GB HD rip of 2009 anime Redline and converted it from an AVI file to an MP4, using X SETTINGS.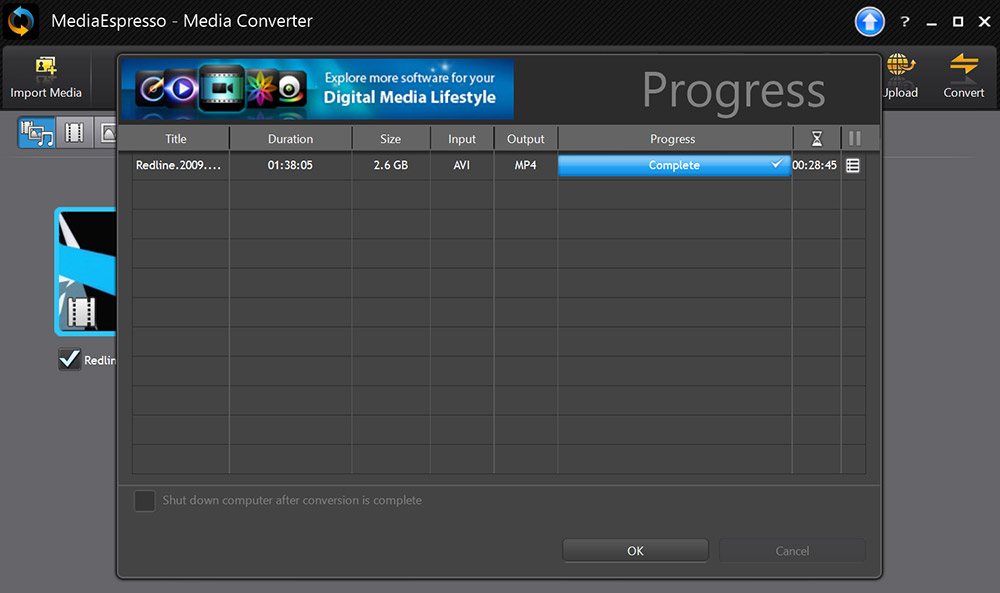 While hardly instantaneous, the conversion did take under half an hour. This is far from the performance of some of the heftier desktop chips out there which would handle something like this in single digit minutes, but it still shows we are a far cry from CPUs of yesteryear.
This is not a system for the heavier media converters, but it shows that it is possible if you need to perform some light editing from time to time.
Sisoft Sandra
With Sandra, we ran both the CPU Arithmetic test and Memory Bandwidth tests.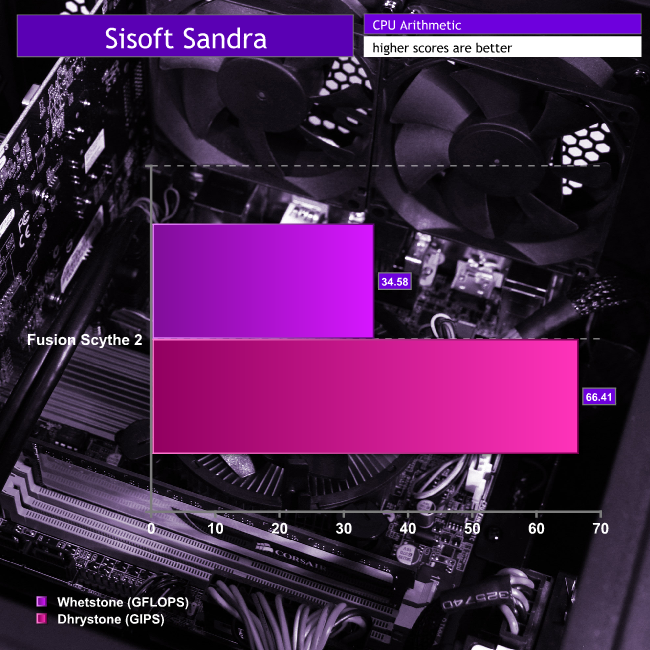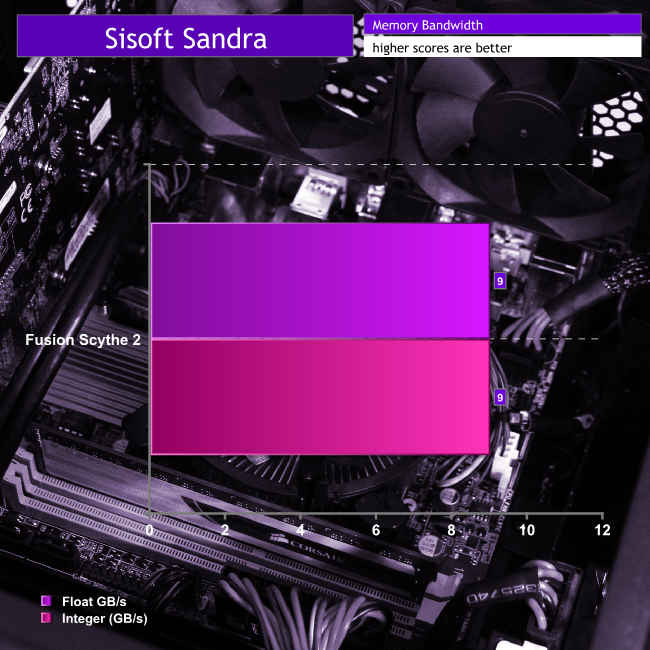 The Pentium Anniversary chip is not a powerhouse by any means, but thanks to the overclock that Chillblast enabled, it performs reasonably well in the arithmetic tests. Memory bandwidth is a little less impressive, due to this chip's support of only 1333MHz memory and that it is restricted to a single stick. Fortunately DDR3 memory is dirt cheap and there is a spare spot on the ITX motherboard, so that would be an easy upgrade for those that want a little more to work with.