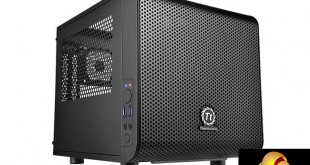 As fashions and technology have changed in the PC industry over the past few decades, systems have invariably become smaller. That means that while you can get yourself a monstrous double sized desktop gaming system from the likes of Chillblast, you can also order much smaller form factor machines with a more general purpose.
Take the Fusion Scythe 2, a mini-ITX system sporting an Intel Anniversary Edition Pentium CPU, a GTX 750 add-in card, all inside an attractive Thermaltake chassis. It's not a power house by any means, but it should have the potential to offer decent performance, on a budget.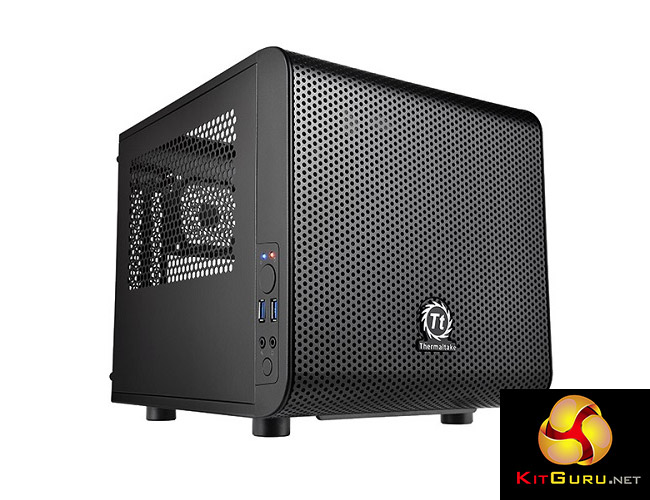 One of the big take homes from this system, is that it packs in an Intel Anniversary Edition, dual core G3258 CPU. While far from the hyper-threaded, multi cored chips we find in the Core i7 range the Pentium is a solid overclocker – hearkening back to the glory days of the early Pentium chips. That is why this system comes pre-overclocked to 3.8GHz – though it has the potential to go even further with more advanced cooling.
The rest of the hardware is similarly entry-level, but that is to facilitate the very affordable price tag that this system has (£430 at stock from this LINK).

Base Specifications
Thermaltake Mini Chassis – Core V1- Mini ITX case.
Intel Pentium G3258 Anniversary Dual Core Processor.
Asus H81I PLUS Motherboard.
4GB PC3-10666 DDR3 Memory.
NVIDIA Geforce GTX 750 1GB Graphics Card.
500GB SATA 7200rpm Hard Disk.
Aerocool 500W PSU.
Onboard High Definition Audio.
Windows 7 64bit or Windows 8.1 64 bit.