Although not equipped with an SSD, that does not mean the storage performance of the Fusion Sycthe 2 will be poor. To make sure of that fact, we ran it through several benchmarks to test various aspects of the stock storage solution.
Crystal DiskMark

AS SSD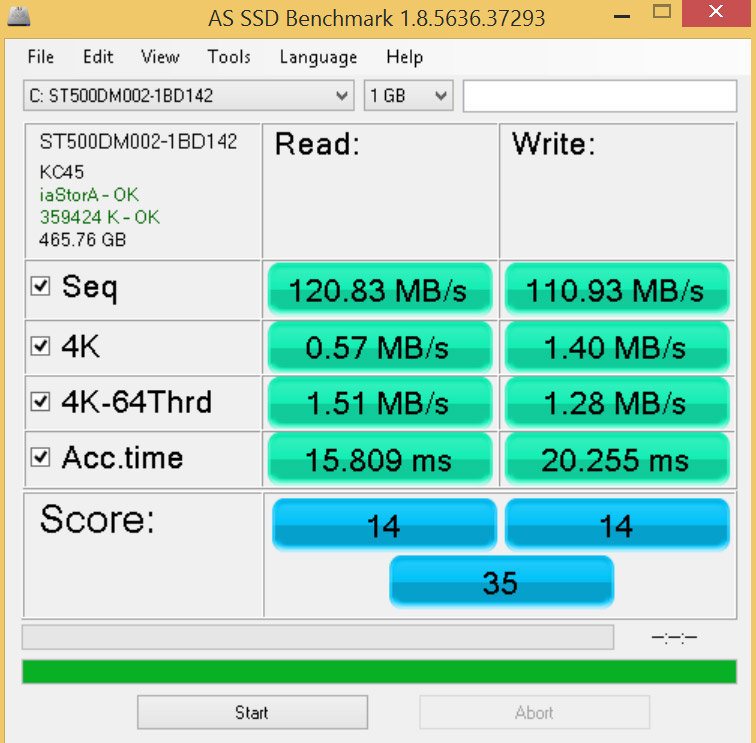 The humble mechanical hard drive does feel somewhat antiquated. The drive provided is a good catchall of performance and storage space, but nobody is going to be impressed by these sorts of numbers.
Although it might edge the system closer to the £500 mark, a small SSD would be the first upgrade we would recommend if you have the extra cash at hand.