We recently replaced our long term Patriot Supersonic Magnum 256GB with the faster Corsair Flash Voyager GTX 128GB.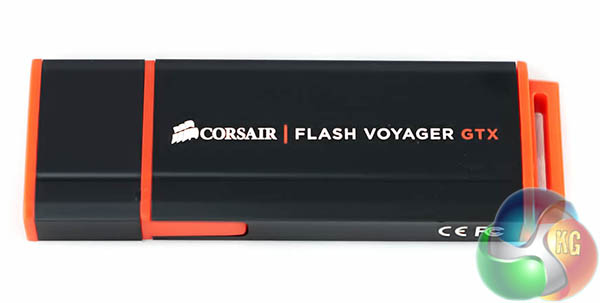 You can read our review of the product over here. This page explains differences in performance with or without a UASP driver. The MSI GT80 Titan has Windows 8.1 installed, so we don't expect issues.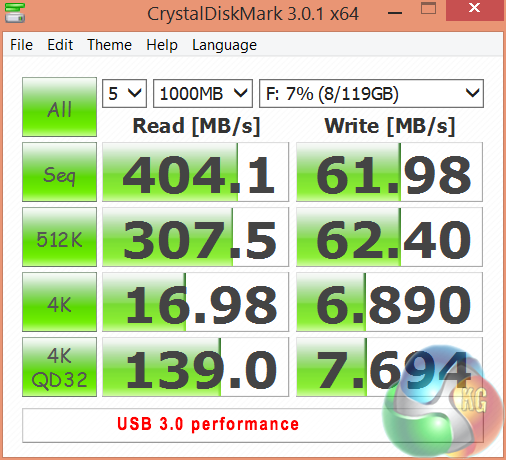 Performance from the USB 3.0 ports are excellent. The drive hits over 400 MB/s in the sequential read test.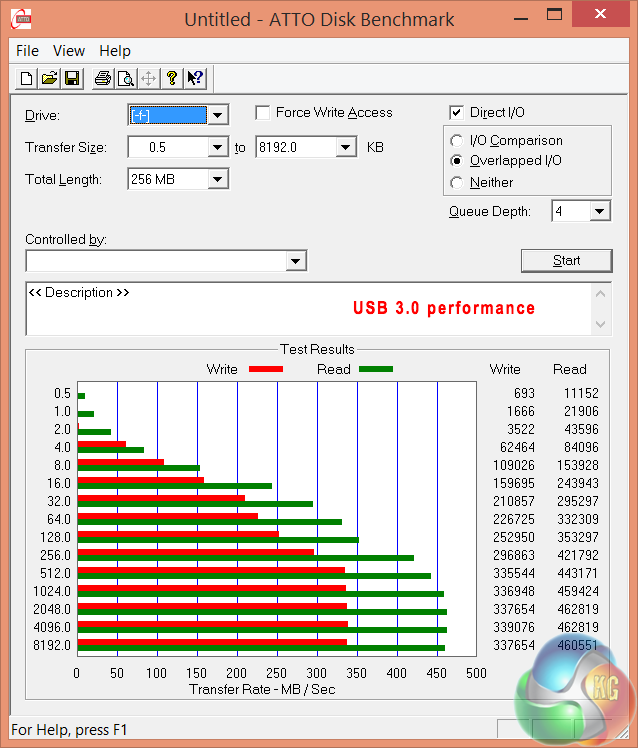 The ATTO benchmark highlights incredible performance from the USB 3.0 controller – hitting 460MB/s in the read test and 340MB/s in the write test.