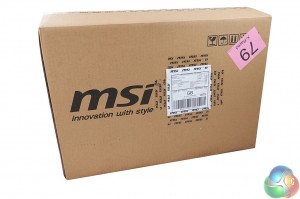 The MSI GT80 Titan gaming laptop arrives in a large brown box with plain company branding on the sides.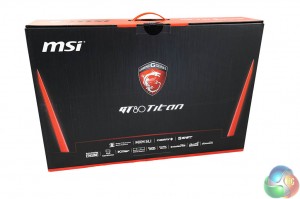 A wise idea shipping the GT80 Titan box inside a plain brown box – the post man might decide to elope with the new machine if he saw the full colour, inner box with all the detailed specifications.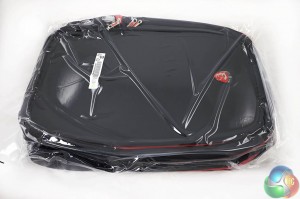 Alongside the inner box, is a backpack, branded by MSI and designed specifically to carry the laptop around with you. While the GT80 Titan is reasonably light considering the form factor, 4.5kg is not exactly the kind of weight you want strapped to your back all day.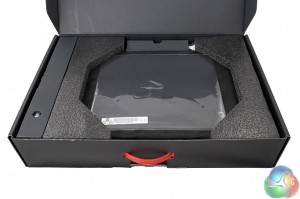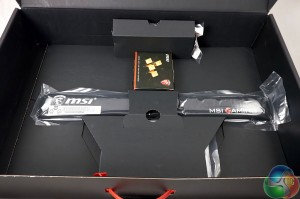 The GT80 itself is sandwiched between two thick pieces of foam. Lifting it up exposes other goodies that MSI have included as part of the deal.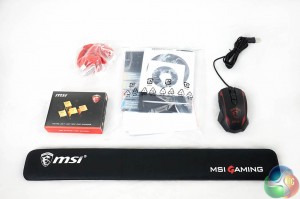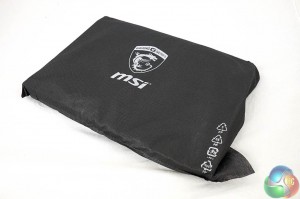 Above, a soft dragon toy, literature/drivers/software for the product, a gaming mouse, replacement metal keys and GEL wrist rest. The laptop is covered in a soft felt bag, shown above right.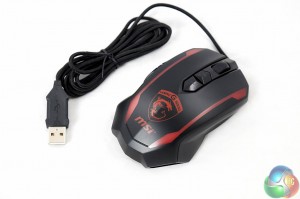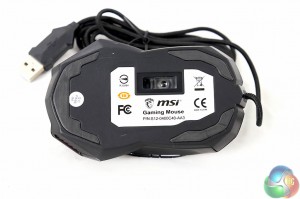 The branded MSI gaming mouse is a welcome addition and will surely be used by many. That said, if you already have a favourite mouse at hand, this is likely to go back into the box.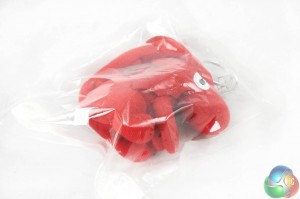 A little red dragon 'mascot' for the desk. Its a cute little extra, which we always like to see.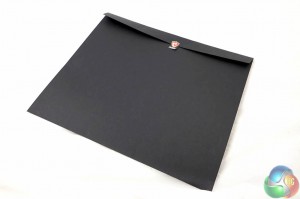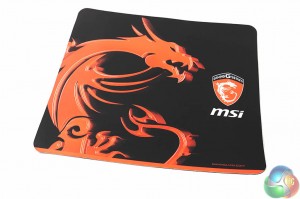 At first I thought the black folder contained some information for review publications to use. In fact it was the home for a rather attractive cloth mouse mat. Again, many people are likely to have their own mat of choice, but if not – this is another useful addition to the bundle.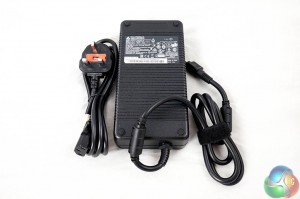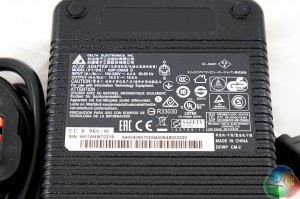 This is a high grade power supply by one of the top companies – DELTA. We worked out that this power supply can handle around 330 watts of juice. It is a serious brick. We test power drain later in the review.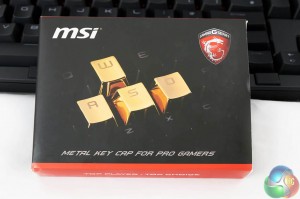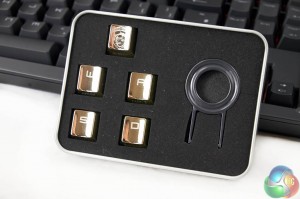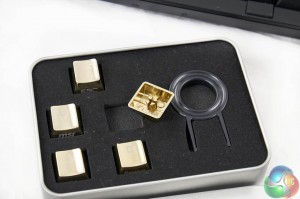 MSI include a lovely aluminum box which contains 5 gold, metal (and rather heavy) replacement keys, along with a key changing tool. The W, A, S, D and ESC keys can be replaced. Another cool little extra to help justify the £3,499.