The tests were performed in a controlled air conditioned room with temperatures maintained at a constant 23c – a comfortable environment for the majority of people reading this.Idle temperatures were measured after sitting at the desktop for 30 minutes. Load measurements were acquired by playing Crysis Warhead for 30 minutes and measuring the peak temperature. We also have included Furmark results, recording maximum temperatures throughout a 30 minute stress test. All fan settings were left on automatic.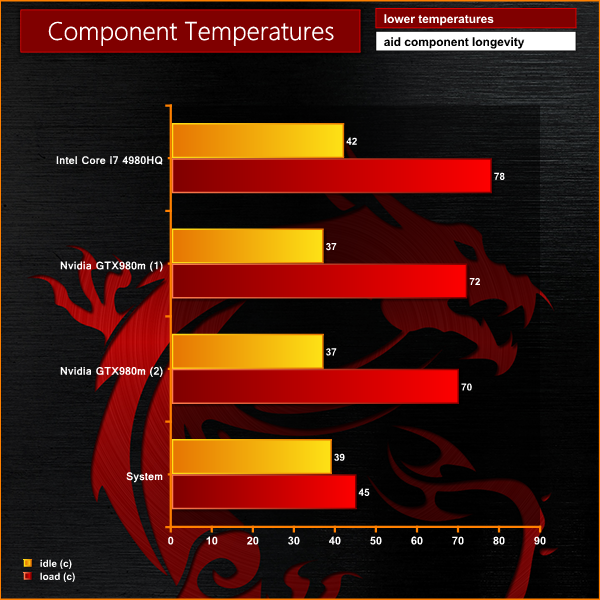 The cooling system inside the MSI GT80 Titan is powerful. Under any kind of load situation there is a serious level of air flow throughout the rear half of the chassis.
We attached five diodes to the back of the chassis and then placed the case on a desk to use normally. We played Tomb Raider for a few hour and measured the temperatures from each diode.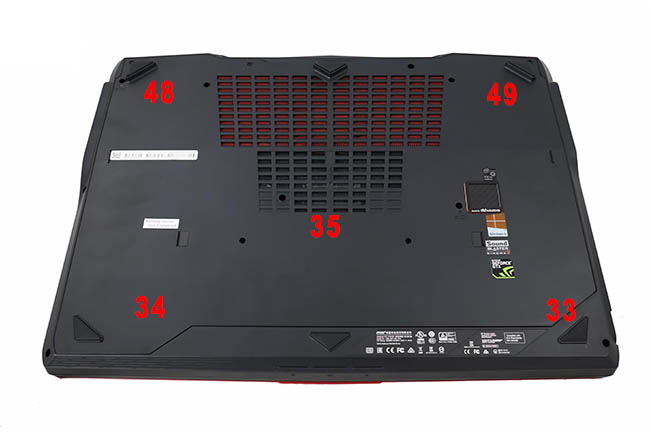 There is no doubt the rear of the chassis gets toasty under extended load situations. Air flows through the side and rear panels on each side. The front half of the case by comparison is very cool at all times.