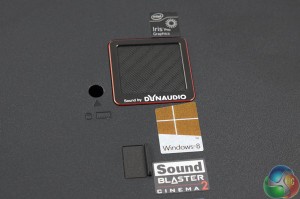 There is a little DynAudio speaker visible underneath the chassis, shown above.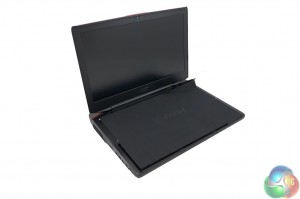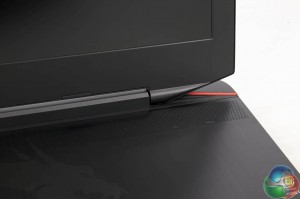 The laptop ships with a thin protective sleeve between keyboard and screen. There was a little 'specs' sticker on the laptop – like one you would see in a shop – highlighting all the hardware inside.
This was painful to remove and actually left a little glue type residue on the speaker grill – shown above. This might have been isolated to our specific review sample which arrived direct from the factory.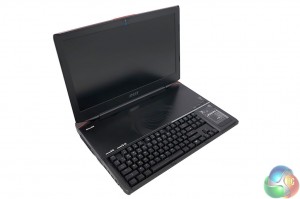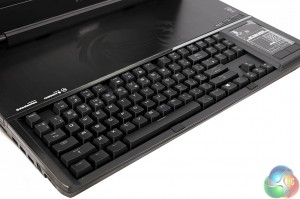 This is the first time we have seen a mechanical keyboard on any laptop and the experience is as good as we hoped. No more spongy key presses – you can really get into some speed typing with the GT80 Titan. Only negative point I would mention would be the single height return key, but that's more a personal thing.
A speaker runs the full width above the keyboard, to support the other speaker underneath the chassis. The GT80 Titan Dynaudio system in operation delivers surprisingly good sound quality, a league above any laptop audio system I have heard to date. That said, you will still want dedicated external speakers or quality headphones for the best media and gaming experience.

For those interested, the audio system is more than loud enough to annoy everyone on a plane or train.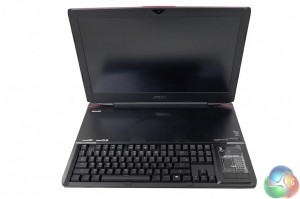 The screen is semi matte, and as such won't mirror the scene behind your head in brightly lit conditions. I like how more manufacturers are moving from gloss screens in the last year, finally realising that they are more trouble than they are worth. This panel however is only 1920×1080 (1080p) which seems a rather unusual decision – especially considering there are two GTX980m's running in SLi.
Perhaps MSI will move to a 3k or 4k panel in future, but for now, 1080p it is.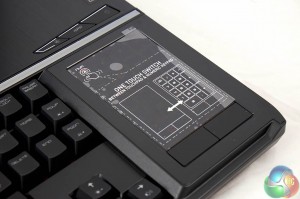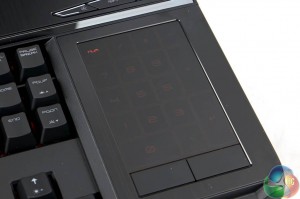 The touchpad at the side of the keyboard doubles up as a numpad, if you are using a mouse. You can easily switch between numpad and touchpad functionality via a button. Two physical buttons are placed underneath the pad, for left and right mouse presses.
The touchpad works as well as we could expect, and in a pinch its perfectly usable. Not sure this is an ideal laptop for an airplane or train due to the physical size, but I am sure some people will try it out.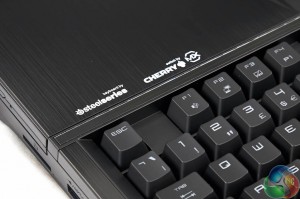 Some product placement logos top left. This is a Steelseries keyboard which uses Cherry MX Brown switches.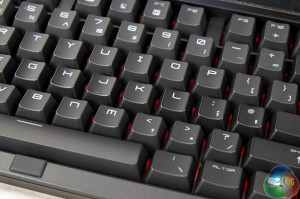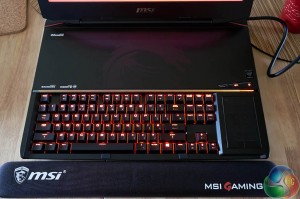 The keyboard is backlit with red lighting and the quality is very bright and even, and rather attractive. We feel MSI haven't compromised in key areas, which is good to see at the price.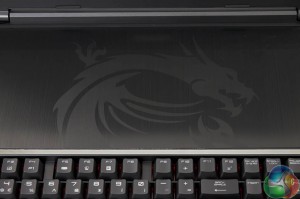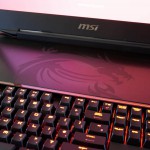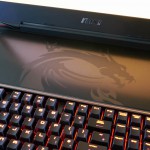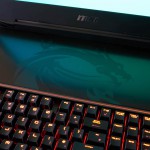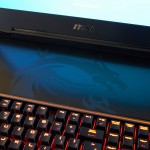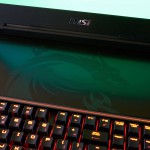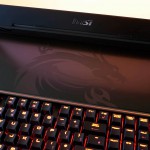 In night light conditions the dragon above the keyboard will reflect against the light – which is very appealing in action. I tried to capture with my camera this under various screen light conditions, shown above. It looks better 'in the flesh'.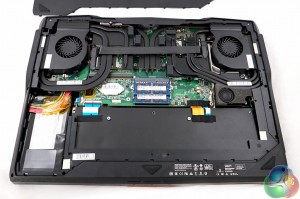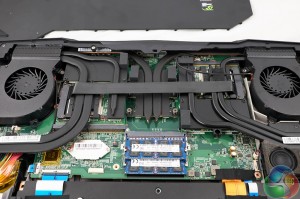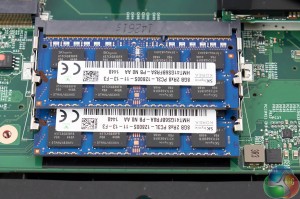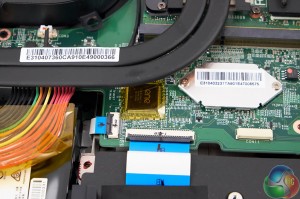 Removing the bottom panel takes a little time as there are around 10 screws holding the panel in place. It is worth pointing out that if you remove the bottom panel there is a 'warranty invalid' sticker you will damage. Not sure if MSI will completely cut you loose if the laptop ever fails and this is broken, but it is worth checking into first.
The cooling system inside the GT80 Titan is formidable. I can think of no better word. There are no less than 9 thick heatpipes running into heatsinks on either side of the chassis. Two large fans are placed at the side and rear vents to ensure stability. The processor is installed centrally.We like how MSI have painted the cooling system black. This is almost identical to the pre release sample we had weeks ago – although the (heat resistant) bridge cable between the two GTX980m's is tighter and the overall build quality is a little higher.
I couldn't help but feel a little disappointed to see the main PCB was an ugly green and not black. I know there won't be many Apple fans reading this review, but I remember taking apart a Macbook Pro last year and admiring the all black motherboard. Very sexy. GT80 Titan motherboard, not so sexy to look at.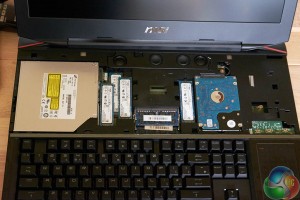 Two of the screws on the underside of the chassis allow the top panel to be removed with relative ease (they have little icons next to them, so impossible to miss). You simply push down gently on the panel, and then to the right to remove it. While two of the memory sticks are underneath the board, the remainder are here.
We spoke to MSI about potentially upgrading the GT80 Titan in years to come and they said that future upgrades will be supported via specific retailers in various countries around the globe. We don't have confirmed details on this yet, but the idea right now is to allow people to pay for new graphics cards from Nvidia (for instance), ship the laptop to a local retailer in your country and pay to get it upgraded. As you will see later when we get to testing the video cards, we can't imagine anyone will be running out of gaming power anytime soon however.