Grid Autosport (styled as GRID Autosport) is a racing video game by Codemasters and is the sequel to 2008′s Race Driver: Grid and 2013′s Grid 2. The game was released for Microsoft Windows, PlayStation 3 and Xbox 360 on June 24, 2014. (Wikipedia).


We test at 1080p, with the game engines 'ULTRA' image quality profile and with 8 times Anti Aliasing enabled.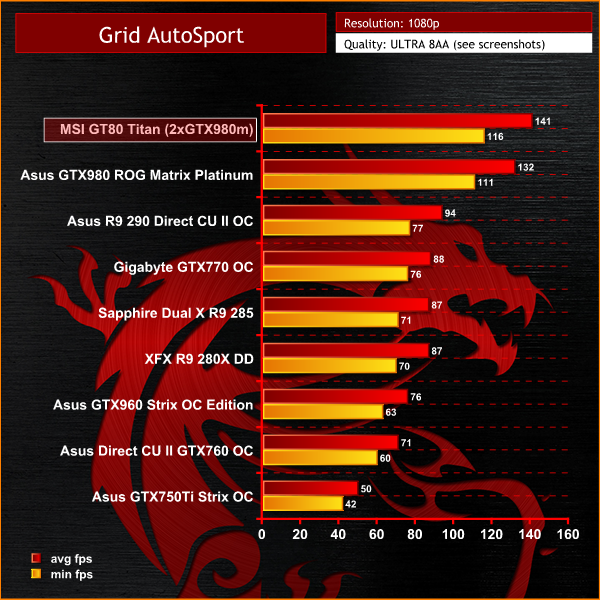 Excellent results, averaging 141 frames per second, and holding a frame rate above 110 at all times. Again the graphics hardware seems a little overkill for a mere 1080p resolution.