To test today, we are putting the machine through a variety of 'real world' situations, mirroring the real world usage of a potential customer.
One as a media movie lover on the move (wearing headphones), a person wanting to watch high definition media on a train journey or bus with screen brightness two notches from maximum.
Second as a businessman, with screen brightness around half way. Wireless was enabled. A mixture of checking, answering emails using Microsoft Office and editing pictures in Adobe Photoshop.

Lastly as a gamer, playing Tomb Raider until the machine turned itself off.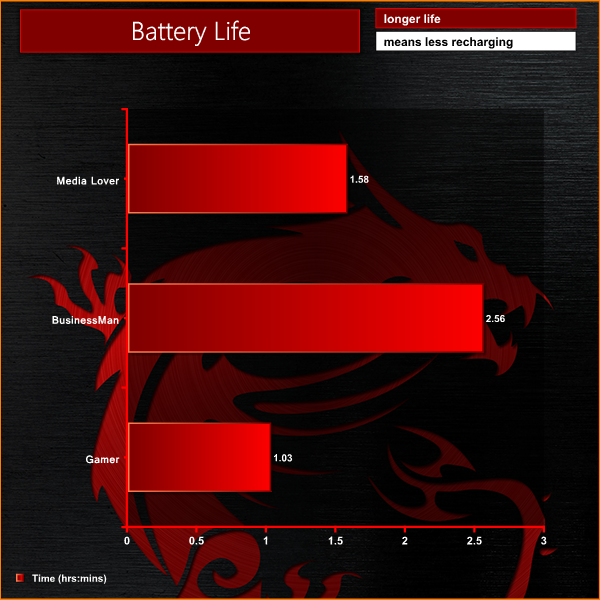 Even with a 75.24Wh battery, under most conditions you would expect between 2 and 3 hours life – which in reality really isn't that bad. This isn't a laptop you should expect to run on battery power for any length of time. Ideally you always want a power socket close at hand.