F1 2020
We use the DirectX 12 mode, TAA, and the Ultra High quality preset.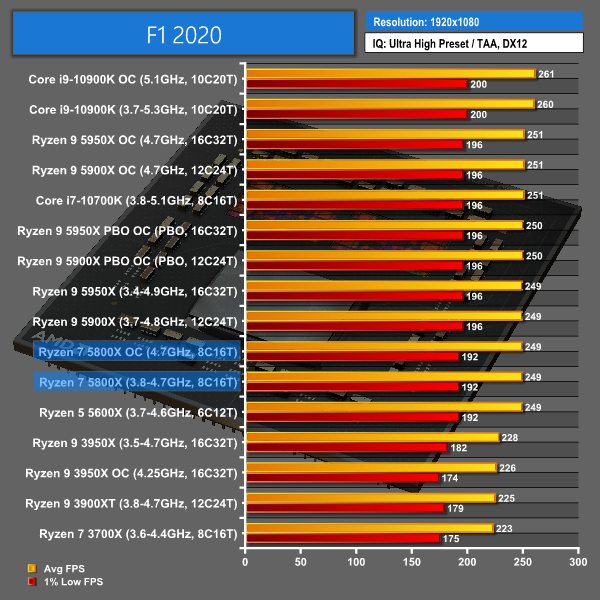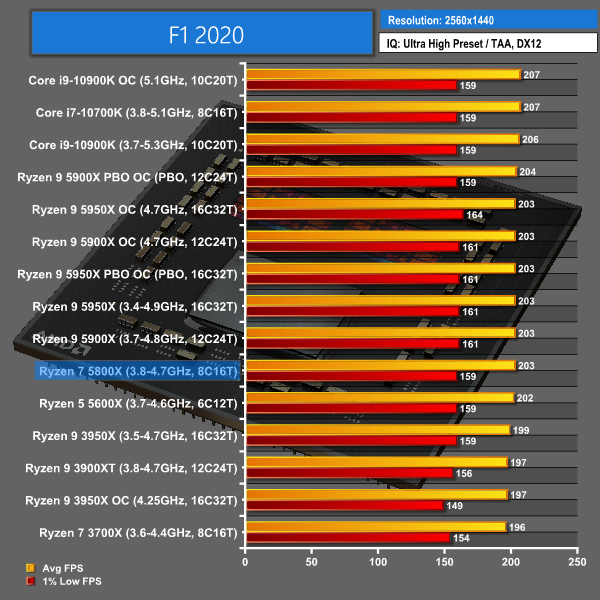 F1 2020 at 1080p sees the Ryzen 7 5800X delivering the same promising numbers as the Ryzen 9 siblings. Just about 250 FPS on average is a good showing for the 8-core Zen 3 chip and represents basically the same performance as the Core i7-10700K.
At 1440p, the performance is still strong, with AMD's Zen 3 8-core basically matching the chart-toppers when accounting for error and variance margins.
Realistically though, the cheaper Ryzen 5 5600X is just as good here.