The Ryzen 7 5800X offers a good balance between effective productivity performance and excellent gaming numbers.
The eight-core part often punches above its weight in multi-threaded applications – bolstered by the excellent Zen 3 architecture design. Power and efficiency scores are also domains where the 5800X does well. AMD has priced the 8-core chip into a tough section of the market, though.
Versus the Core i7-10700K, the Ryzen 7 5800X looks to be worthy of its cost increase, particularly if you are a productivity buyer.
However, the decision between Ryzen 7 5800X and Core i9-10850K really is a difficult one to UK buyers, with AMD's two-core deficit only netting a £20 saving. We feel that AMD's price increase for the eight-core Zen 3 Ryzen 7 5800X puts it in needless fights against Intel's higher core count competitors. Though some buyers may be willing to pay the price for the better AM4 platform and clearer upgrade options.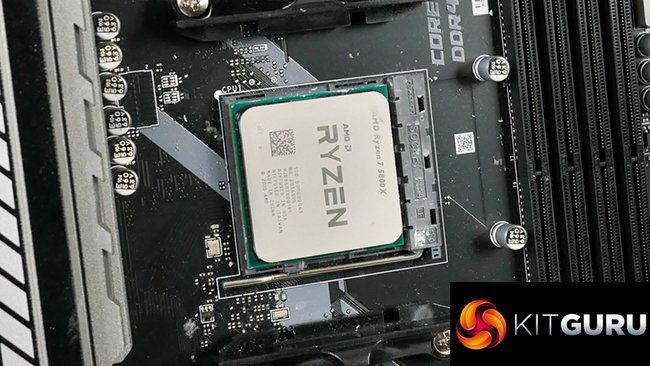 Stiff competition is also dished out to the Ryzen 7 5800X by way of the 12-core Zen 2 parts. These chips are around £30 more expensive, but they offer generally higher productivity performance from their 12 compute cores and greater cache capacity. Of course, they lose handsomely in gaming, though.
And versus the Ryzen 9 5900X, that 12-core Zen 3 part is £90 or 21% more expensive than the Ryzen 7 5800X, which is a sizable increase to anybody's wallet. But it also offers 50% more cores and double the L3 cache. The 5900X is far superior in productivity and is just as good in gaming, so the £90 or 21% extra spend over the 5800X seems very much worth it.
If you are only interested in gaming, our results highlight that the Ryzen 7 5800X is an excellent performer but the cheaper Ryzen 5 5600X should be the go-to option rather than the eight-core chip. That is especially true if you can pump the roughly £140 or 33% price saving into a higher end graphics card to net even better gaming performance anyway.
Put simply, we feel that AMD should have priced the Ryzen 7 5800X at a slightly cheaper level, rather than this £420 asking fee that looks to be designed to upsell buyers into a purchase of the Ryzen 9 5900X instead.

The Ryzen 7 5800X MSRP is $449 USD and £420 in the UK. We've not found it on stock at the time of writing, but Overclockers UK has it listed for £449.99 HERE.
Discuss on our Facebook page HERE.
Pros:
Strong performance in a variety of workloads – multi-threaded productivity, lightly-threaded tasks, and high refresh rate gaming.
Our-of-the-box boost clocks are good, including the single-threaded boost clock.
Manual overclocking to 4.7GHz was straightforward and stable.
Good power efficiency versus Intel competitors.
Drop-in upgrade for current 500-series AM4 owners.
Cons:
Priced too closely to AMD and Intel competitors to make it a strong go-to option.
Price increase versus the Ryzen 5 5600X will be tough to justify for gamers.
Beaten by the 5% more expensive Core i9-10850K in many tasks out-of-the-box.
KitGuru says: Overall, the Ryzen 7 5800X a good, balanced chip that does well in both productivity and gaming usage. But the pricing means that tough competition exists from both AMD and Intel making this a less obvious purchase than the two Ryzen 9 Zen 3 options.
Be sure to check out our sponsors store EKWB here