Shadow of the Tomb Raider

We use the DirectX 12 mode, anti-aliasing disabled, and the Highest quality preset.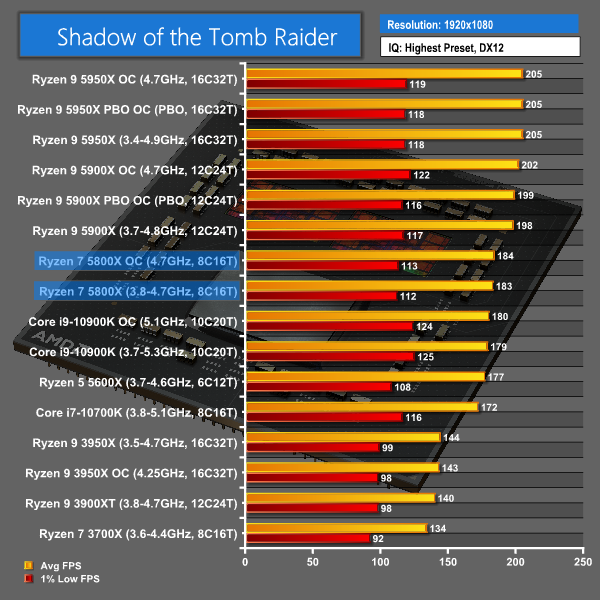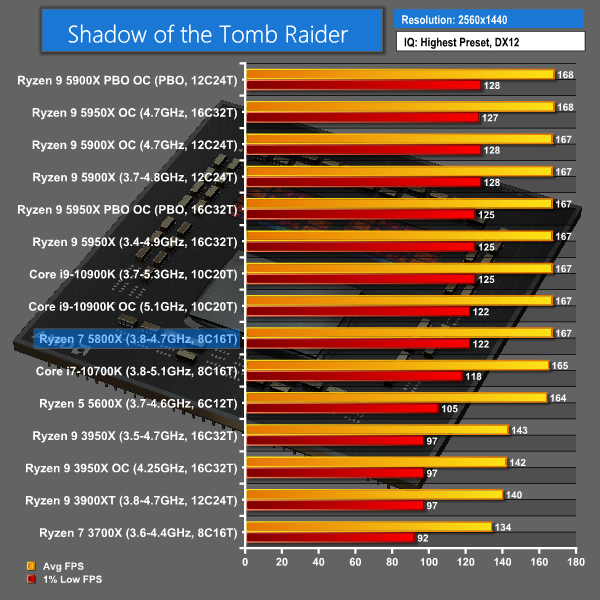 Shadow of the Tomb Raider performs well on Zen 3 and the Ryzen 7 5800X continues that trend. AMD's eight-core chip with 32MB of L3 cache cannot match the Ryzen 9 performance levels but it does offer notable higher performance than the Core i7-10700K and also Ryzen 5 5600X.
At 1440p, the performance differences are heavily compressed, and now the Ryzen 7 5800X's performance improvement versus the Intel Comet Lake competitor is hard to see in practice.
The jump from Zen 2 to Zen 3 is still sizable, though.