The Division 2
We run the game with quality set to Ultra, VSync disabled, and DX12 mode.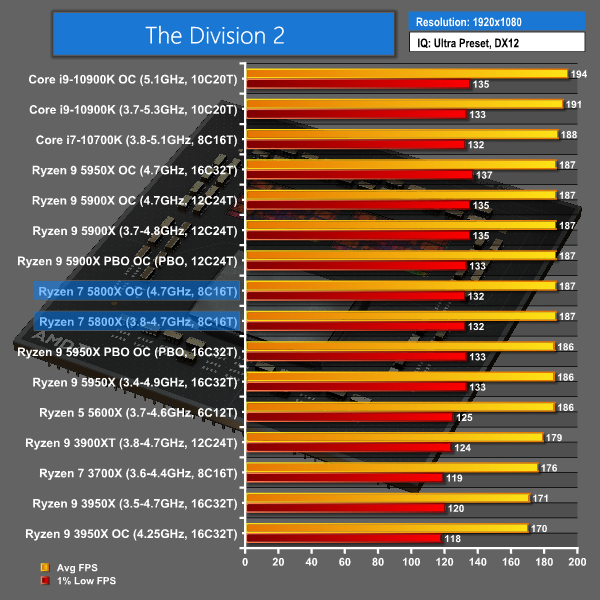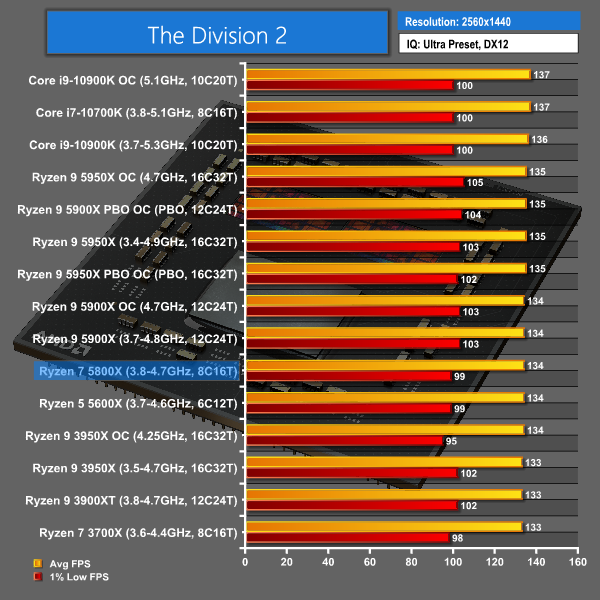 The Division 2 sees Ryzen 7 5800X levelling the Core i7-10700K performance on average and the 10900K is within margin of error. It's also worth noting that AMD's cheaper Ryzen 5 5600X is just as good as the 5800X at 1080p.
Cranked up to 1440p, performance from the 5800X is as good as the Intel Comet Lake competitors but again the 5600X proves to keep pace with its more expensive 8-core sibling.