Grand Theft Auto V
We use the DirectX 11 mode, anti-aliasing disabled, and the Maximum quality settings.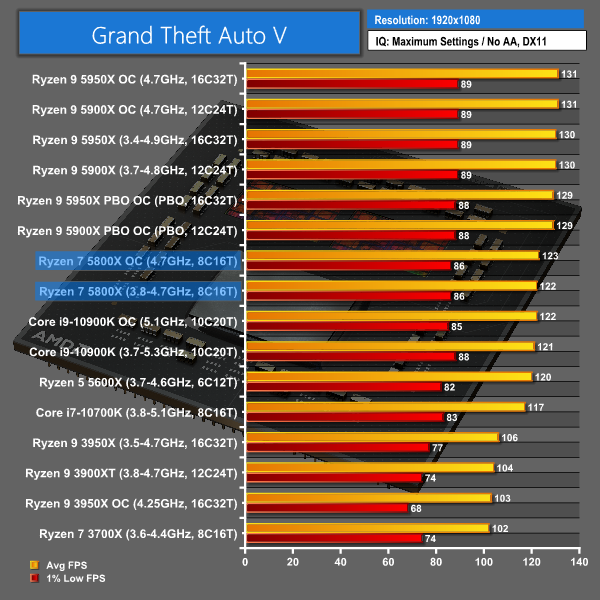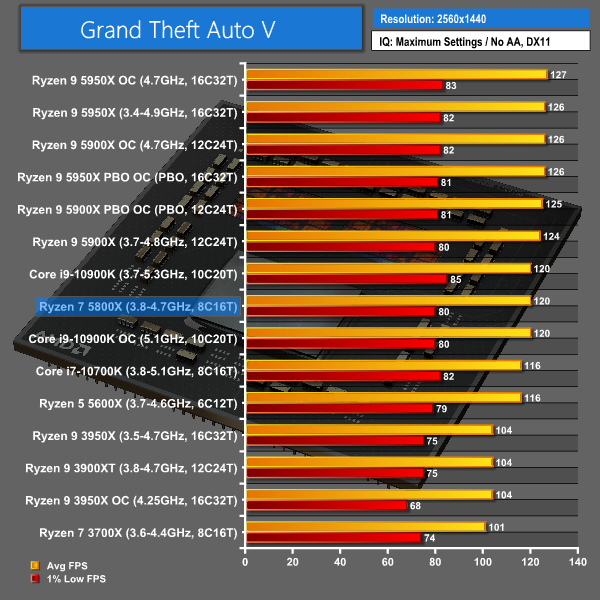 Zen 3 delivers a performance win in GTA V. This old and historically Intel-favouring title plays very well on Zen 3, as proven by the Ryzen 7 and Ryzen 9 test results. Compared to the Core i7-10700K, AMD's Ryzen 7 5800X is slightly faster on average. Even versus the Core i9-10900K, which will show basically identical performance to the cheaper 10850K, the AMD 5800X manages to hold its own very well.
At 1440p, the 5800X delivers a solid 120 FPS average and continues to outperform the Core i7-10700K and roughly match the Core i9-10900K.
Ryzen 5 5600X is still a good option in GTA V but the 5800X is very slightly faster. Clearly its performance increase is not worth the cost increase though.