Metro Exodus
We use the DirectX 12 mode, PhysX & Hairworks disabled, and the Ultra quality settings.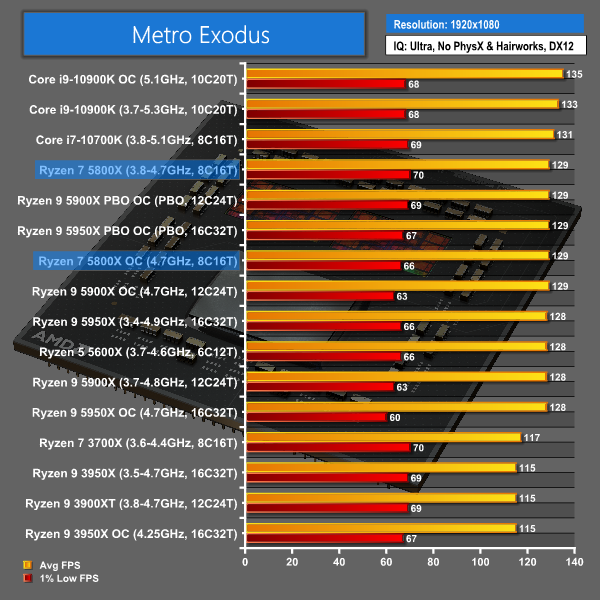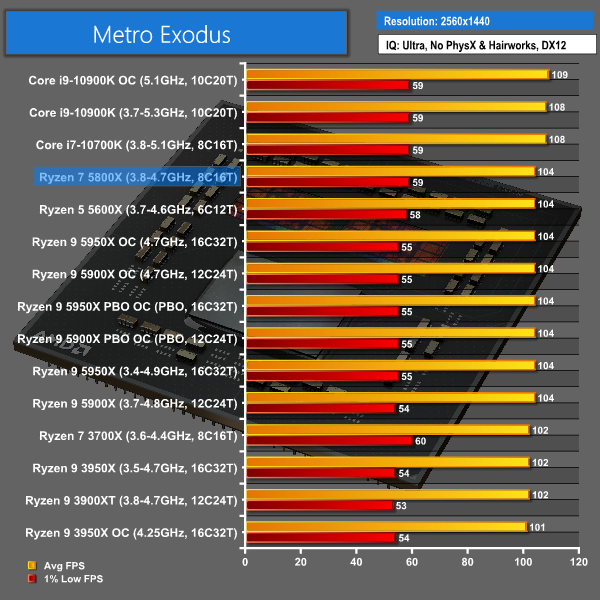 Metro Exodus sees the 5800X matching the other Zen 3 chips, including the cheaper Ryzen 5 5600X. Here, Intel's Core i7-10700K offers the same performance as the 5800X but the 10-core Comet Lake part is a little faster on average. Compared to Zen 2 competitors including the 12-core 3900XT, AMD's Ryzen 7 5800X performance uplift is significant and useful given the frame rate range.
1440p fairs a little better on our Intel test system and here the Core i7-10700K opens a small but measurable performance lead versus Ryzen 7 5800X.
The Zen 3 uplift over Zen 2 is barely noticeable at these frame rate levels.