Red Dead Redemption 2

We run the game with image settings manually set to High and the DirectX 12 mode enabled.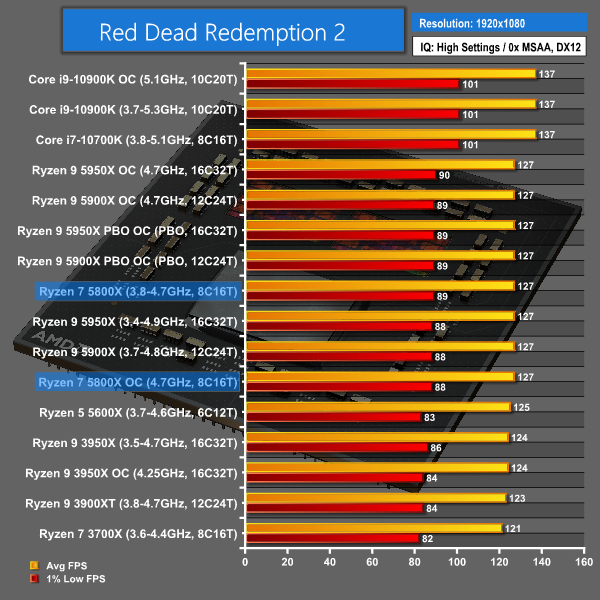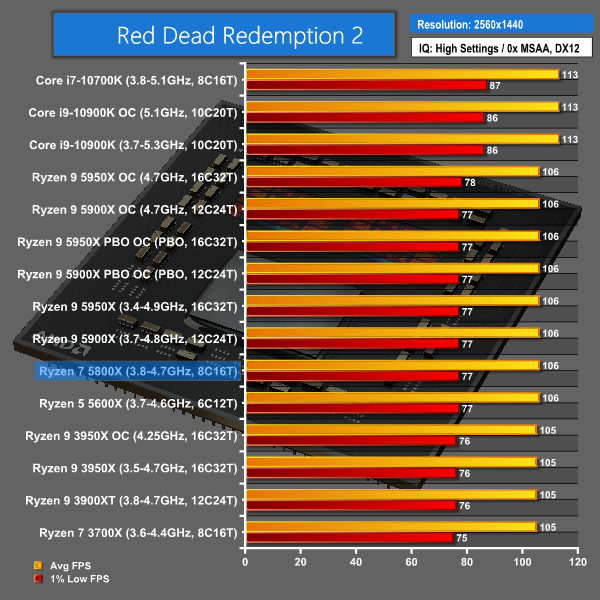 Red Dead Redemption 2 using our test setup continues to show strong preference for Intel Comet Lake chips. Here, the Core i7-10700K beats the Ryzen 7 5800X by a measurable and useful margin. AMD's eight-core chip does, however, match the other Zen 3 parts including the cheaper Ryzen 5 5600X.
At 1440P, the trend holds consistent and this time the performance uplift from Zen 2 to Zen 3 is compressed heavily.