Here we present the average clock speed for each graphics card while running the 3DMark Fire Strike Ultra stress test 20 times. We use GPU-Z in tandem with the Powenetics Project to record the GPU core frequency during the Fire Strike Ultra runs – at the end, we are left with around 4300 data entries.
We calculate the average core frequency during the entire 20-run test to present here.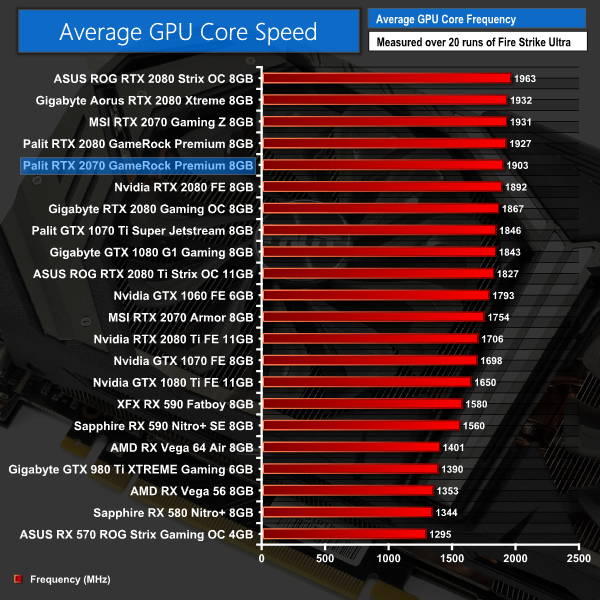 While its rated boost clock is 1815MHz, GPU Boost 4.0 ensures that the Palit RTX 2070 actually averages just over 1900MHz under load. This is 28MHz slower than the MSI Gaming Z, though, and that small gap explains why we were seeing the MSI card post marginally higher framerates across our suite of games.