For our temperature testing, we measure the peak GPU core temperature under load, as well as the GPU temperature with the card idling on the desktop. A reading under load comes from running the 3DMark Fire Strike Ultra stress test 20 times. An idle reading comes after leaving the system on the Windows desktop for 30 minutes.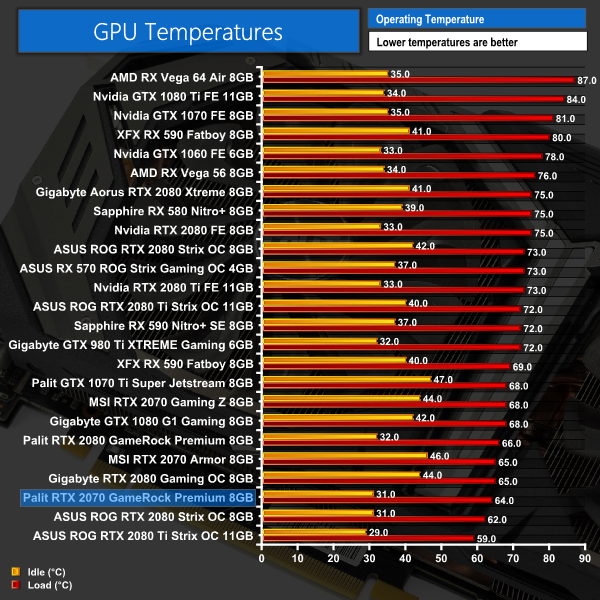 Moving onto thermals, it is mighty impressive to see the GameRock Premium peak at just 64C on the core when under load. This makes it one of the best results we have seen from the current generation of cards – so hats off to Palit for that.

The excellent temperature for the GPU core is reflected in our thermal imaging camera results – the hottest spot on the PCB proved to be barely over 60C, and that was in the area directly behind the GPU core. Even then. it is still a very low temperature indeed, so again – a top result for Palit here.