Here, we take a further look at the impact of our overclock, looking at the increased temperatures, acoustics, power draw, and lastly, the effect had on the average clock speed.
Temperatures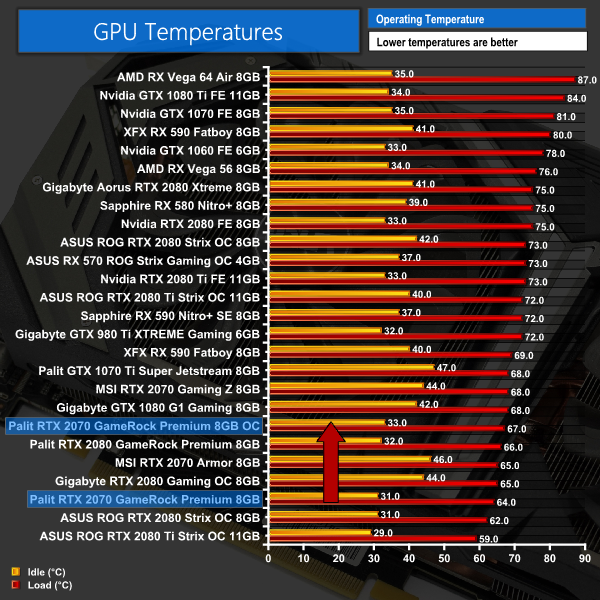 Acoustics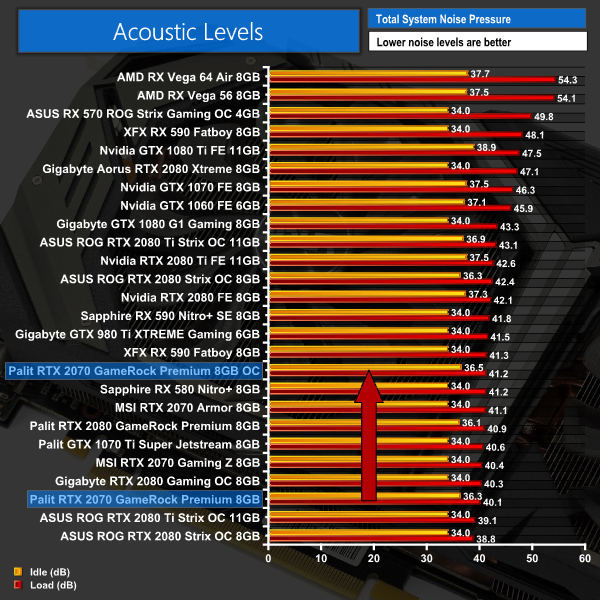 Power consumption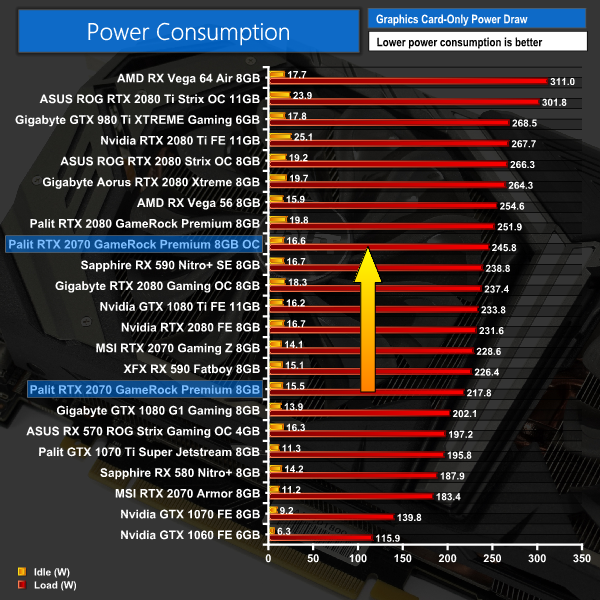 Average clock speed under load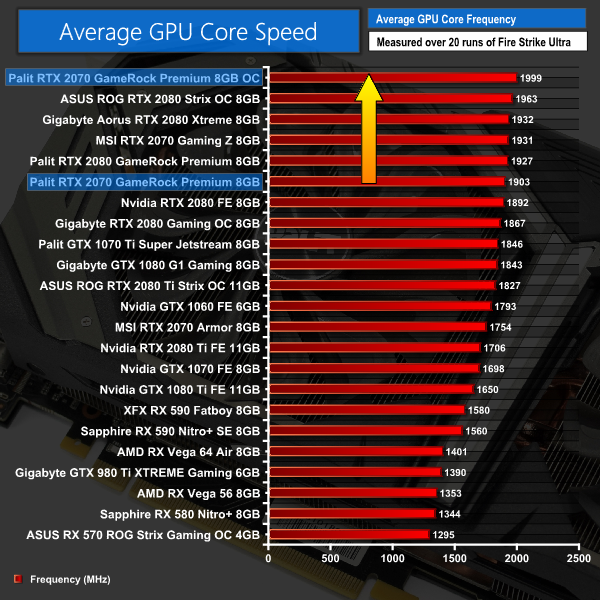 Overview
The Palit was able to handle this overclock very well. Temperatures rose 3C to 67C, which is still a very good result, while noise levels rose just over 1dB – though it would be very hard to notice the difference in the real world. Power consumption jumped up by around 28W, too, but again that is hardly cause for concern.
Our average clock speed came so close to the magic 2GHz figure, too, but ultimately it fell just 1MHz short – but in any case, that is still a net gain of 96MHz from our overclock.