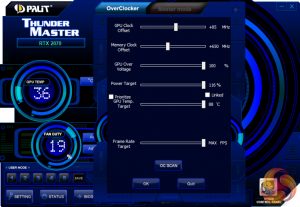 When overclocking the GameRock Premium, we used Thunder Master – Palit's dedicated tool. We settled with +85MHz to the GPU and +650MHz to the memory. +105MHz was stable in Time Spy, but caused crashes with Shadow of the Tomb Raider, so we had to dial it back.
3DMark and Games Testing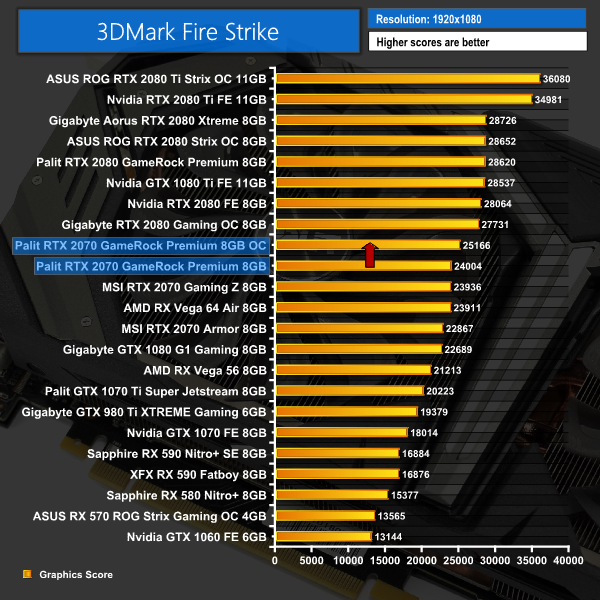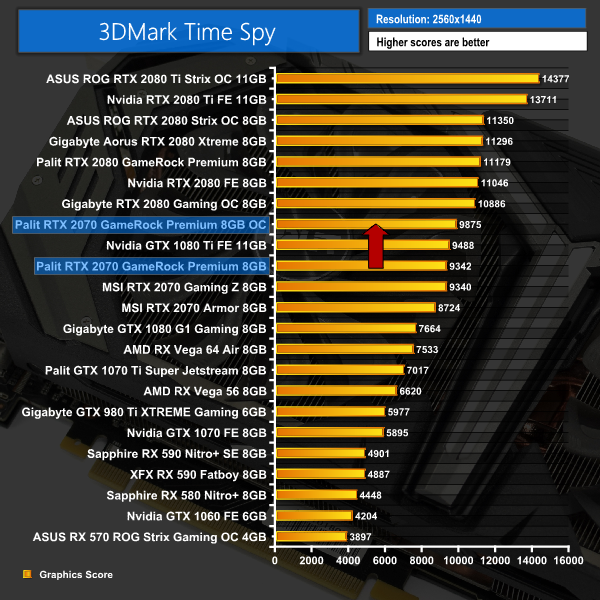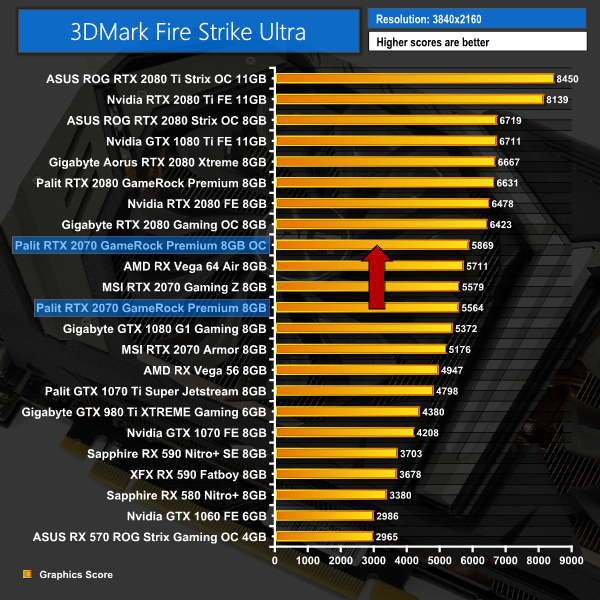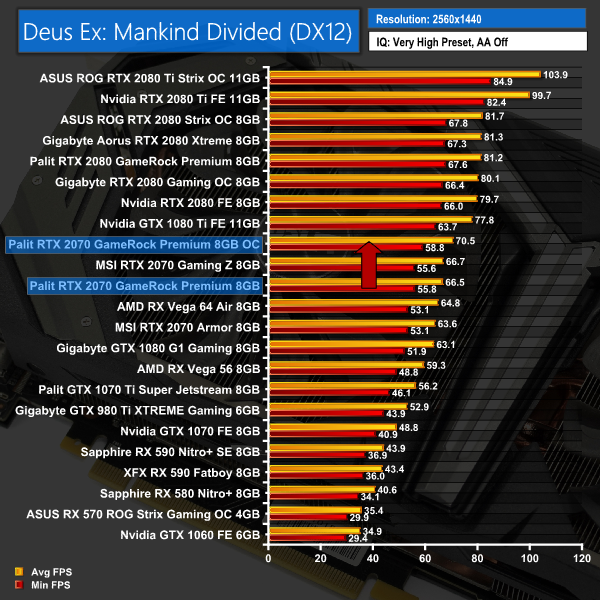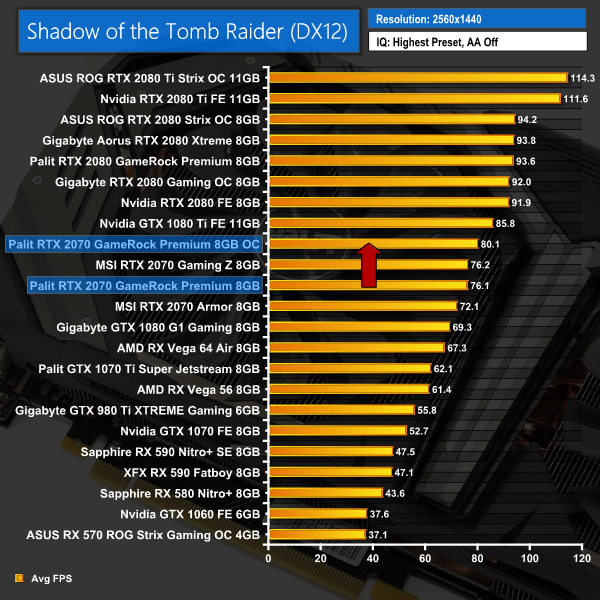 This isn't the biggest overclock we've been able to dial in on an RTX card, but the core is already significantly faster than reference speeds. Still, our Fire Strike score increased by almost 5%, and we also gained an extra 4FPS playing Deus Ex and Shadow of the Tomb Raider at 1440p.