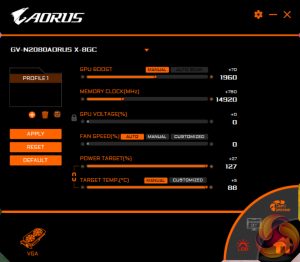 Considering this card is already factory overclocked to 1890MHz – a full 180MHz faster than reference – I was not expecting much in the way of manual overclocking headroom. Sadly, that is exactly how it played out, as I could only add +70MHz to the GPU core. The already overclocked memory, however, was receptive to another +780MHz, though, bringing the total speed to 14920MHz.
3DMark and Games Testing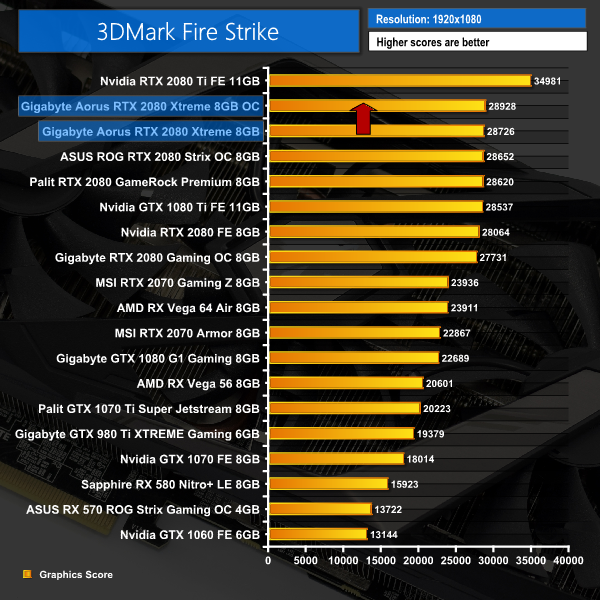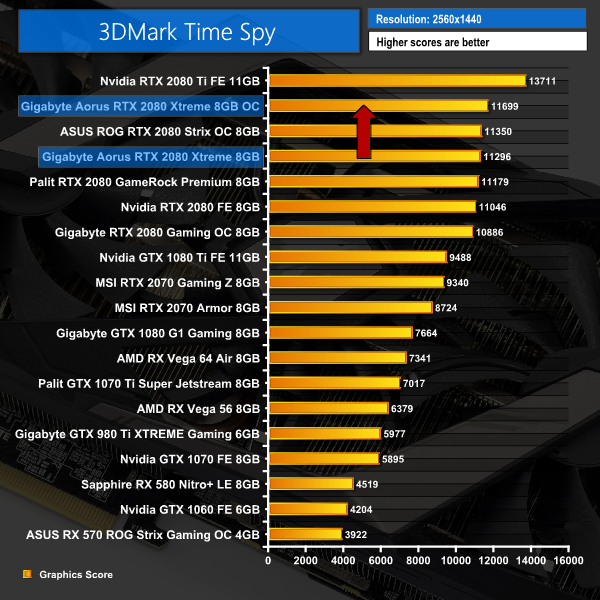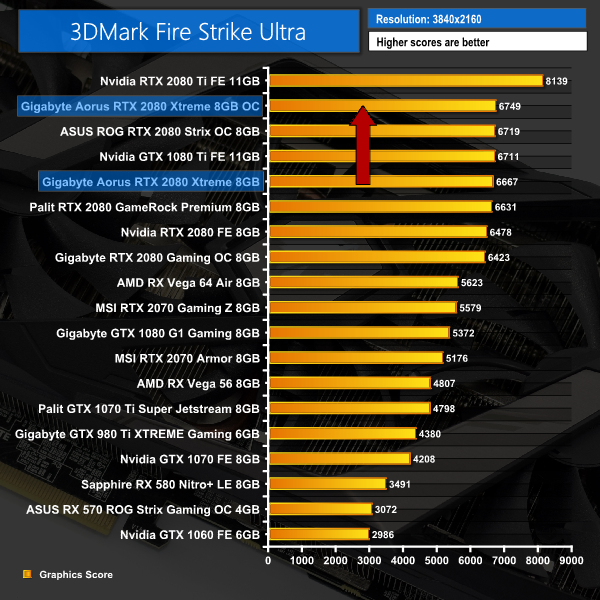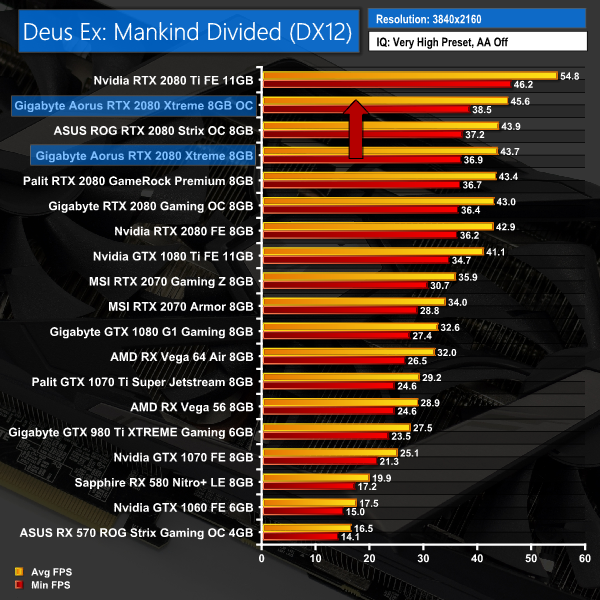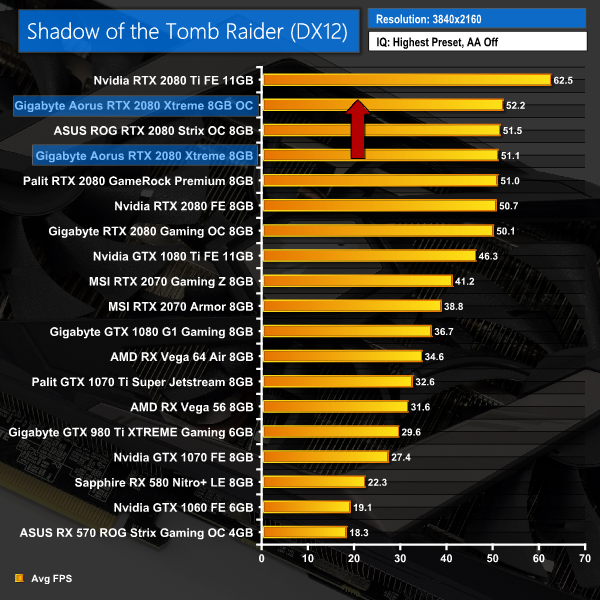 Not surprisingly, this overclock didn't bring massive gains – we saw a jump of just over 1000 points in Fire Strike which proved to be the biggest margin of increase, but we only saw an extra 1-2FPS in Deus Ex: Mankind Divided and Shadow of the Tomb Raider when played at 4K resolution.