Here we present the average clock speed for each graphics card while running the 3DMark Fire Strike Ultra stress test 20 times. We use GPU-Z in tandem with the Powenetics Project to record the GPU core frequency during the Fire Strike Ultra runs – at the end, we are left with around 4300 data entries.
We calculate the average core frequency during the entire 20-run test to present here.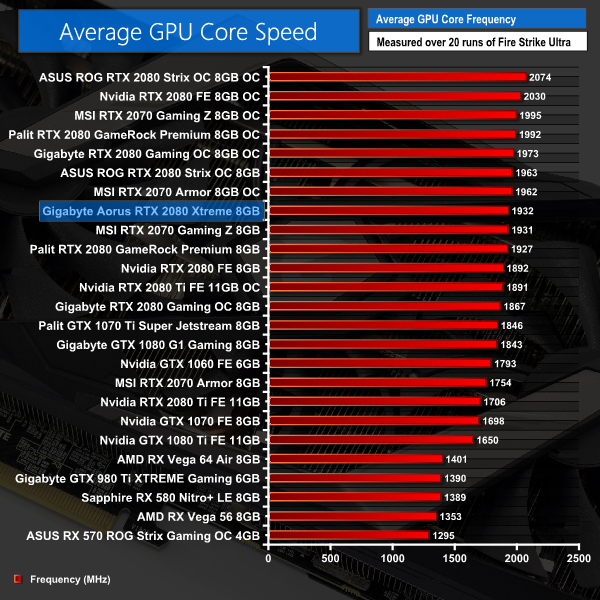 With a rated boost clock of 1890MHz, we do see the Aorus card exceed this when stressed in 3DMark – its average frequency proved to be 1932MHz under load. In the real world, this makes it just 5MHz faster than the Palit GameRock Premium which explains why the two cards performed so similarly. The ASUS ROG Strix 2080 has a 31MHz clockspeed advantage over the Aorus Xtreme, which also explains why that card proved marginally faster across our suite of games.