The Gigabyte Aorus RTX 2080 Xtreme 8G promised to be a seriously fast card, packed with features and offering flagship-level performance. I have to say, it has left me disappointed after testing it this week.
If you saw all of the benchmarks earlier in this review, you will know it is a fast card – the rated boost clock of 1890MHz sees to that, and we actually saw the card running closer to 1930MHz in the real world.
That means performance figures in the latest games are up there with the best – this Aorus card was trading blows with the ASUS ROG Strix 2080 and the Palit GameRock Premium 2080, and even though it might not be the outright fastest 2080 we have tested, it is certainly very close.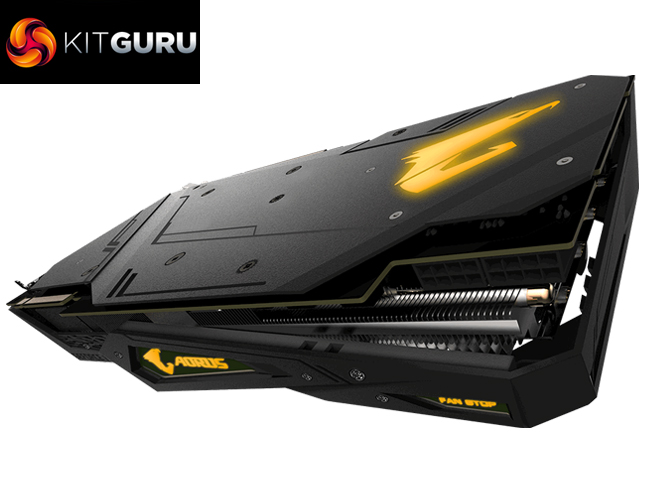 That's all fine and good, but what has let me down the most are the noise levels and GPU temperatures recorded by this card. Just to recap, it comes in at 47dB loud under load, making it a whole 5dB louder than Nvidia's Founders Edition card. With a peak temperature of 75C, it runs just as hot as the Founders card, too.
I have to say, I really don't get that – we even reached out to Gigabyte with our concerns, but our findings matched Gigabyte's own internal testing figures. So what that means is, Gigabyte has released a card that is not only more expensive that its own RTX 2080 Gaming OC (which can now be had for £779 compared to the Aorus' £899 price tag) but it is actually both hotter and louder. I don't get it at all.
In fairness, you do get some extra features with the Aorus Xtreme – it is still the faster card, even if the differences are marginal, while the RGB is pretty funky and I like the included GPU support bracket.
But are those things worth paying an extra £120 for? Even if they were, you still have to deal with noticeably increased noise levels and limited overclocking headroom.
That makes it very hard to recommend the Gigabyte Aorus RTX 2080 Xtreme 8G. I just can't see how it justifies its price when Gigabyte's own Gaming OC RTX 2080 model is £120 cheaper, and both cooler-running and significantly quieter.

If you do want to buy the Aorus Xtreme, we found it on Overclockers UK for £899 HERE.
Update: The Aorus Xtreme is currently on sale for £60 off, at £839. We have been told this is only until Wednesday 14th November, at which point the price will revert to £899. This sale price is certainly better for the card, but it is still £60 more expensive than the Gaming OC which is cooler and quieter, so our original conclusion still stands.
Pros
Fast clock speed out of the box.
Bling-tastic RGB.
Included GPU support bracket.
Extra display outputs adds flexibility.
Cons
Hottest aftermarket 2080 we've tested so far.
Loud – 5dB louder than even Nvidia's Founders Edition card.
Limited manual overclocking headroom.
£120 more expensive than Gigabyte's Gaming OC model – which is both cooler and quieter.
KitGuru says: The Aorus RTX 2080 Xtreme 8G is certainly a fast card – but when you're paying £120 more than you would for the RTX 2080 Gaming OC, which is significantly cooler and quieter, it really doesn't make any sense to me.