We first measure system-wide power draw from the wall while the card is sat idling at the Windows 10 desktop for 5 minutes. Gaming power draw is recorded by running the Deus Ex benchmark at 4K. As a maximum stress test, Fire Strike Ultra Stress Test is run 5 consecutive times and the cards' power draws are recorded.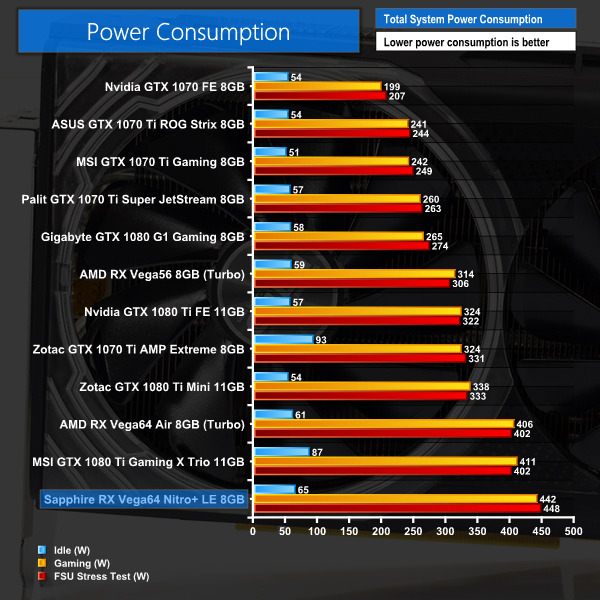 As you probably guessed, adding an extra 8-pin PCIe power connector doesn't exactly help with power consumption, and the Nitro+ draws about 40 Watts more than AMD's reference Vega 64.

That's enough to make it the most power-hungry card on-test today, and a decent power supply is definitely required. Sapphire actually recommends an 850W PSU for their Nitro+ card, so bear that in mind.