Grand Theft Auto V is an action-adventure game played from either a first-person or third-person view. Players complete missions—linear scenarios with set objectives—to progress through the story. Outside of missions, players may freely roam the open world.
Composed of the San Andreas open countryside area and the fictional city of Los Santos, the world is much larger in area than earlier entries in the series. It may be fully explored after the game's beginning without restriction, although story progress unlocks more gameplay content.
We use the Ultra quality settings (or the highest alternative – generally Very High or High – when Ultra is unavailable). MSAA is set to 2x for 1080p and 1440p and is disabled for 4K. The Advanced Graphics options are all set to their maximum levels.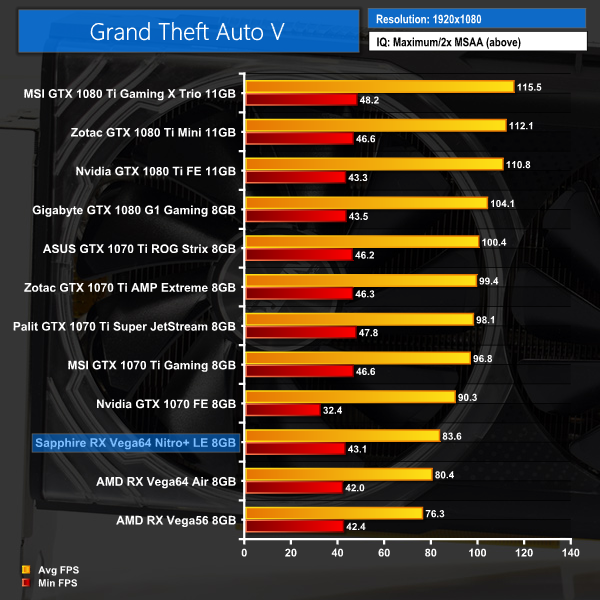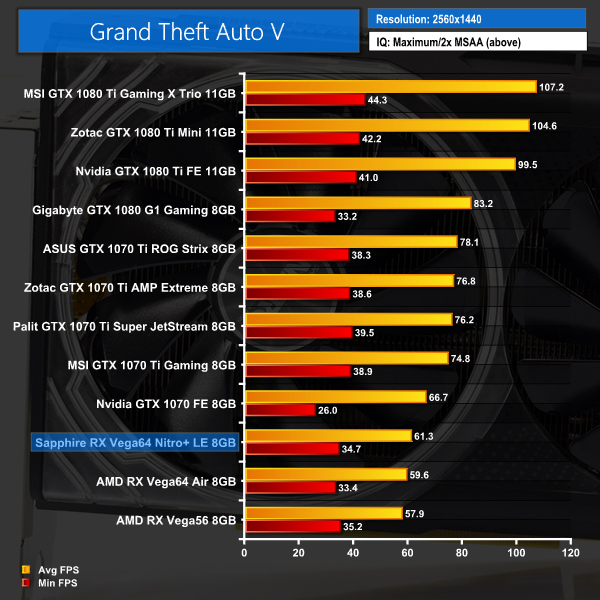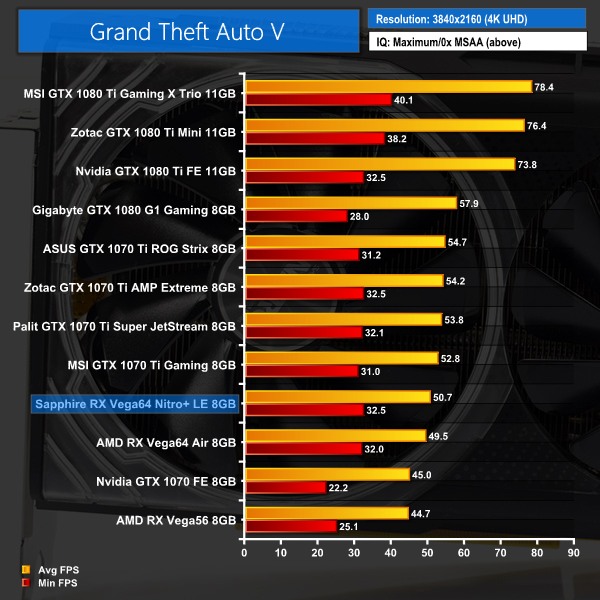 GTA V has typically been less favourable to AMD hardware than the other four games on test today, and that trend is on display here. The Nitro+ Vega 64 is actually slower than Nvidia's GTX 1070 at 1080p and 1440p resolutions, while it only nudges ahead at 4K.