We first measure GPU temperature while the card is sat idling at the Windows 10 desktop for 5 minutes. Gaming GPU temperature is recorded by running the Deus Ex benchmark at 4K. As a maximum stress test, Fire Strike Ultra Stress Test is run 5 consecutive times and the cards' GPU temperature levels are recorded.
Ambient room temperature was held at around 23°C.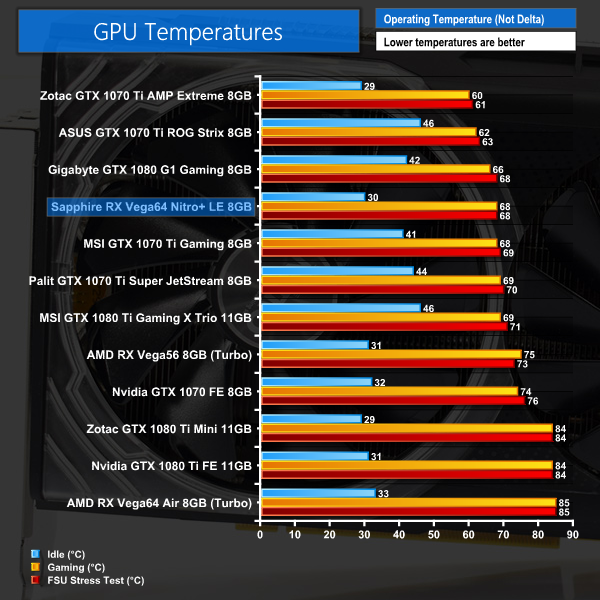 Considering AMD's reference Vega 64 card has a temperature target of 85C, it is quite impressive to see Sapphire's Nitro+ card peak at 68C under load – be it gaming or looping Fire Strike Ultra. That hefty heatsink and triple-fan configuration obviously reaps dividends.
Moving onto our thermal imaging, the hot spot on the rear of the card is directly behind the GPU core. However, this particular spot peaked at just over 64C, which is perfectly fine.
The side of the card stayed even cooler, at just under 60C, which is another fabulous result.