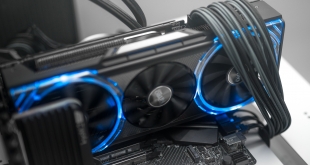 Almost four months ago to the day, AMD launched its flagship consumer graphics card: RX Vega 64. Now, after what has felt like an age, we can present our first review of an aftermarket Vega 64 card – the Sapphire Nitro+ Limited Edition model. Measuring 31cm long, and 5.4cm thick, it is nothing short of a monster. It even requires THREE 8-pin PCIe power connectors to function and comes with a support bracket to prevent GPU sag. Could this be the aftermarket card we were all hoping for when Vega 64 first launched?
With pricing still uncertain, however, we will have to see what performance boost – if any – the Sapphire RX Vega 64 Nitro+ Limited Edition can bring when compared to AMD's reference design. After all, the latter card is actually very hard to come by, and we've only found it listed online as out-of-stock.
Nvidia's GTX 1080 cards are now cheaper than ever, too, with some models starting for as little as £499.99 – and from our initial testing, we know that a GTX 1080 is the faster card. With that in mind, Sapphire definitely has its work cut-out for its Nitro+ Limited Edition card.
Watch via our VIMEO Channel (Below) or over on YouTube at 2160p HERE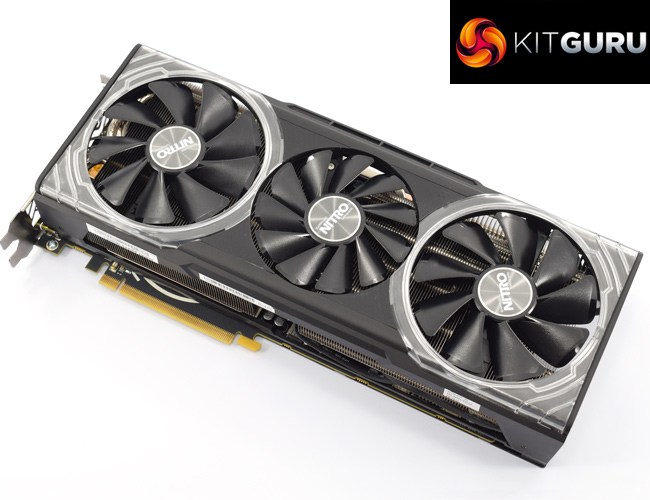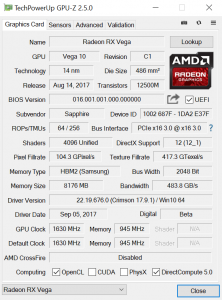 | | | | | | | |
| --- | --- | --- | --- | --- | --- | --- |
| GPU | AMD RX Vega64 Liquid | AMD RX Vega64 Air | AMD RX Vega56 | Nvidia GTX 1070 | Nvidia GTX 1080 | Nvidia GTX 1080 Ti |
| GPU Name | Vega 10 | Vega 10 | Vega 10 | GP104 | GP104 | GP102 |
| GPU Cores | 4096 | 4096 | 3584 | 1920 | 2560 | 3584 |
| Base Clock | 1406MHz | 1247MHz | 1156MHz | 1506 MHz | 1607 MHz | 1480 MHz |
| GPU Boost Clock | 1677MHz (Avg) 1750MHz (Max) | 1546MHz (Avg) 1630MHz (Max) | 1471MHz (Avg) 1590MHz (Max) | 1683 MHz | 1733 MHz | 1582 MHz |
| Total Video Memory | 8GB HBM2 | 8GB HBM2 | 8GB HBM2 | 8GB GDDR5 | 8GB GDDR5X | 11GB GDDR5X |
| Texture Units | 256 | 256 | 256 | 120 | 160 | 224 |
| Texture fill rate | 429.3 GT/s | 395.8 GT/s | 330.0 GT/s | 180.7 GT/s | 257.1 GT/s | 331.5 GT/s |
| Memory Bit Rate | 1.89 Gbps effective | 1.89 Gbps effective | 1.60 Gbps effective | 8 Gbps effective | 10 Gbps effective | 11 Gbps effective |
| Memory Bandwidth | 484 GB/s | 484 GB/s | 410 GB/s | 256.3 GB/s | 320 GB/s | 484 GB/s |
| Bus Width |  2048-bit | 2048-bit | 2048-bit | 256-bit | 256-bit | 352-bit |
| ROPs | 64 | 64 | 64 | 64 | 64 | 88 |
| Manufacturing Process |  14nm | 14nm | 14nm | 16nm | 16nm | 16nm |
| TDP | 345 W | 295 W | 210 W | 150 W | 180 W | 250 W |
| Power Connector(s) | 2x 8-pin | 2x 8-pin | 2x 8-pin | 1x 8-pin | 1x 8-pin | 1x 6-pin + 1×8-pin |
| Launch MSRP | $699 (Radeon Aqua Pack) | $499 | $399 | $449 (FE) | $699 (FE) |  $699 |
| Pricing (Dec 2017) | Approx £670+ | Approx £540+ | Approx. £530+ | Approx. £380 | Approx. £499 | Approx. £680 |
Be sure to check out our sponsors store EKWB here