Grid 2 is the sequel to the racing video game Race Driver: Grid. It was developed and published by Codemasters. The game includes numerous real world locations such as Paris, numerous United States locations, and many more, and also includes motor vehicles spanning four decades. In addition, it includes a new handling system that developer Codemasters has dubbed 'TrueFeel', which aims to hit a sweet spot between realism and accessibility.


We select 4K 3840×2160 resolution and enabled the ULTRA profile with 8 times anti aliasing, as shown in the screenshots above.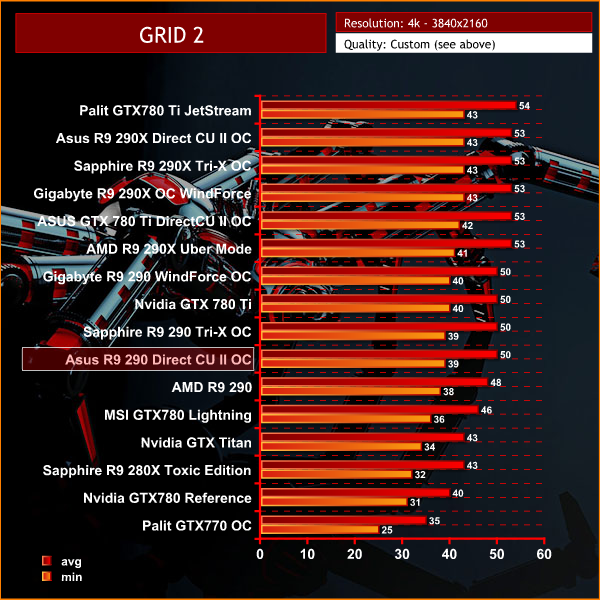 Excellent performance at Ultra HD 4K resolution, averaging 50 frames per second.