To overclock today, we used the dedicated overclocking tools within the latest version of AMD's Catalyst Control Center. We also tested with Asus GPU Tweak, but the end results were identical.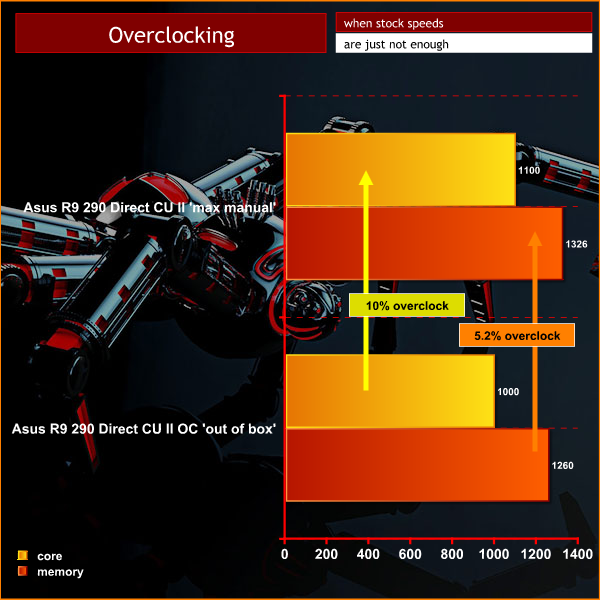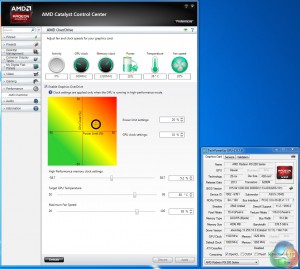 Taking the power limit settings any further than 20% didn't help any further. The core could be overclocked by 10% before the R9 290 Direct CU II OC would hardlock. There was minimal headroom via the GDDR5 memory, topping out at around 5%.
Increasing the maximum fan speed past 60% helped to ensure that the core clock held constantly at our overclocked speeds. This does add a little extra noise, but we would imagine that the audience determined to push clocks to the limit won't be too bothered.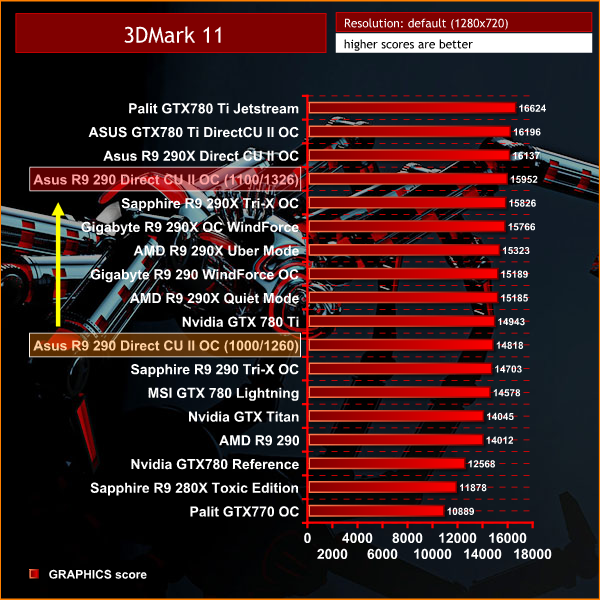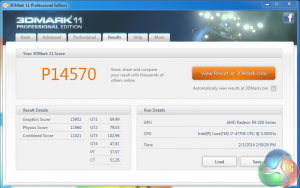 At the maximum manually tweaked speeds, the Asus R9 290 Direct CU II OC overtakes some of the R9 290X solutions, slotting in behind the Asus R9 290X Direct CU II OC, which scores around 100 points more.