So, there we have it. ASUS' TUF Gaming X570-Plus and Gigabyte's X570 Aorus Elite both do well with their twelve-phase deployments, with ASUS operating a little cooler on average but forcing users to give up OS-based software readings as a compromise. The granularity of Gigabyte's six control phases in a doubled configuration may also prove beneficial in scenarios outside of heavy, all-out load. Both of these motherboards will be excellent choices at this £210 price point.
ASRock's X570 Steel Legend delivered solid results from its eight-phase CPU VCore system, despite running hotter than ASUS and Gigabyte on average. Users running an APU and wanting to push the SoC VRM hard may be interested in ASRock's solution as the two-phase system uses strong DrMOS power stages and is given an entire heatsink to itself.
MSI's MPG X570 Gaming Edge WiFi uses basic MOSFETs and tries to use brute force to cool them – but this doesn't work very well, with sensor-reported temperatures as high as 110°C and physical PCB readings showing more than 100°C. I wouldn't recommend this board for use with an overclocked Ryzen 12-core or 16-core CPU. That said, it's likely to be fine for lower-powered parts, which is a good thing as I have previously recommended this exact model for a friend's Ryzen 7 3700X build.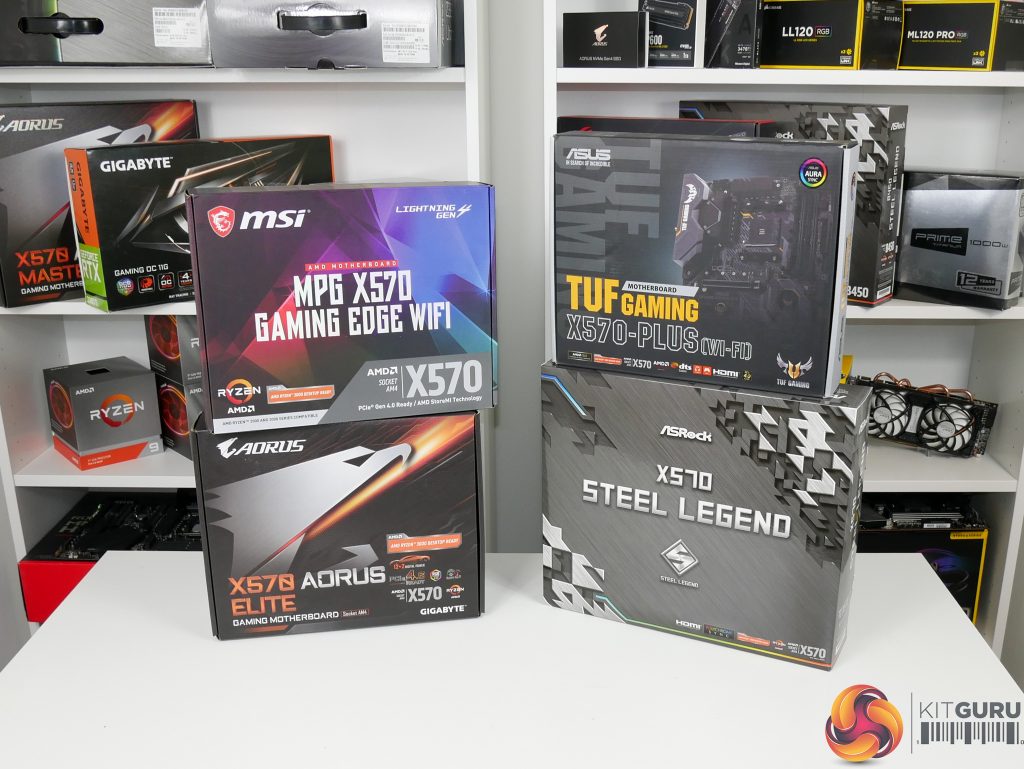 You can purchase these roughly £210 X570 motherboards at Overclockers UK.
KitGuru says: The 12-core Ryzen 9 3900X processor delivers extreme performance from a mainstream part but it does so while pushing motherboard power delivery systems hard. As such, it is good to see that there are motherboards at this affordable – by X570 standards – price point with the capacity to drive the overclocked brute.