The PCMark 8 Home benchmark includes workloads that reflect common tasks for a typical home user. These workloads have low computational requirements making PCMark 8 Home suitable for testing the performance of low-cost tablets, notebooks and desktops. Home includes workloads for web browsing, writing, gaming, photo editing, and video chat. The results are combined to give a PCMark 8 Home score for your system.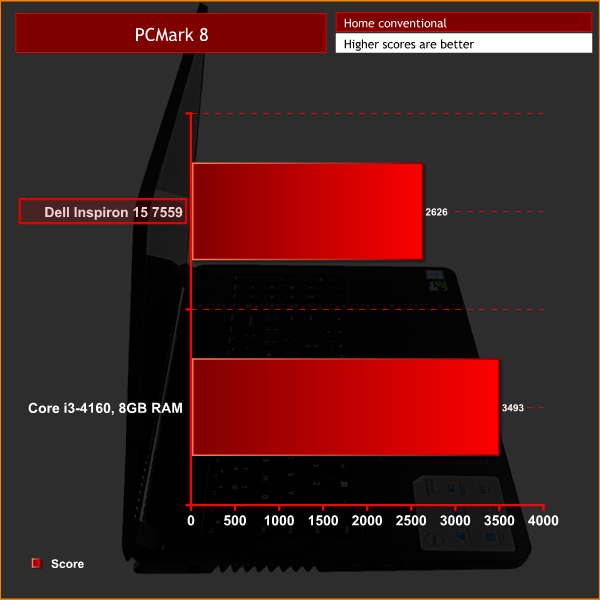 PCMark 8's Home test is not the most demanding, but it allows a comparison to be drawn with other systems. Here, the Inspiron is not quite as fast as the Core i3/GTX 960 combination – but if you look closely, the 'photo editing' and 'video chat encoding v2' scores from the Inspiron were actually faster than than the desktop's, again showing the Core i7-6700HQ's supremacy over the desktop i3.
This suggests, if the Inspiron had more powerful GPU, it would be rivalling my desktop system as it is the 'casual gaming' score which lets it down.