For idle temperatures, a reading was taken after having Windows open on the desktop for 30 minutes. A reading under load was taken while Prime95 and 3DMark Fire Strike ran simultaneously.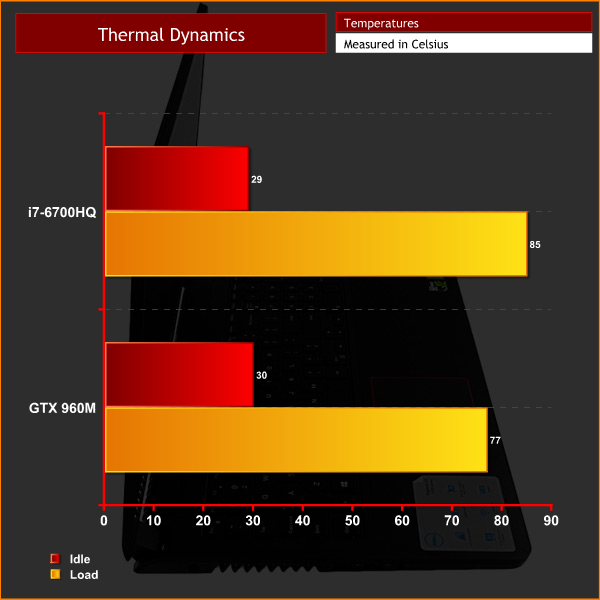 While the CPU peaking at 85 degrees is certainly getting very warm, it is below the 90 degrees level.
The GPU, too, is operating well within its safe parameters by peaking at 77 degrees.
In terms of acoustics, the Inspiron cycles between 5 levels of fan speed. At the lowest, it is essentially silent – it cannot be heard browsing the web or watching movies and the like. Gaming, however, causes the fans to spin significantly faster. If someone is in the room with you, it would be a distraction. With any pair of headphones though, the noise would be completely blocked out as it is not ferociously loud. You do notice the fans without any noise to block them out, though.