Tomb Raider received much acclaim from critics, who praised the graphics, the gameplay and Camilla Luddington's performance as Lara with many critics agreeing that the game is a solid and much needed reboot of the franchise. Much criticism went to the addition of the multiplayer which many felt was unnecessary. Tomb Raider went on to sell one million copies in forty-eight hours of its release, and has sold 3.4 million copies worldwide so far. (Wikipedia).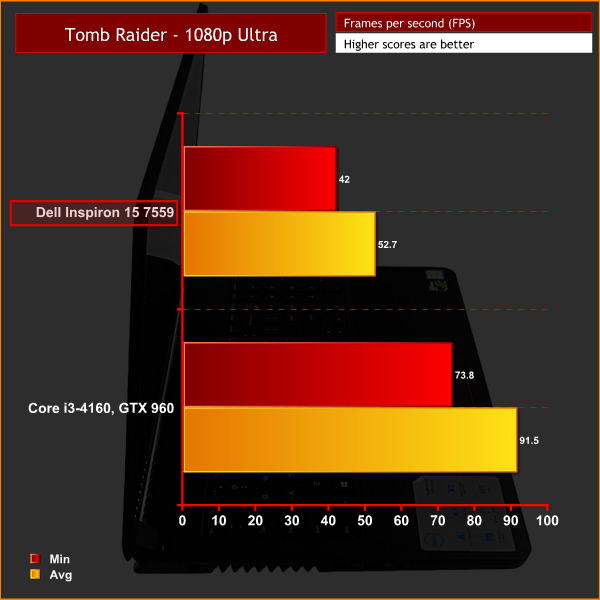 Above you can see the 1080p results using the 'ultra' preset. Clearly, the Inspiron is able to handle Tomb Raider  at 1080p, but how about 4K? Below we put it to the test.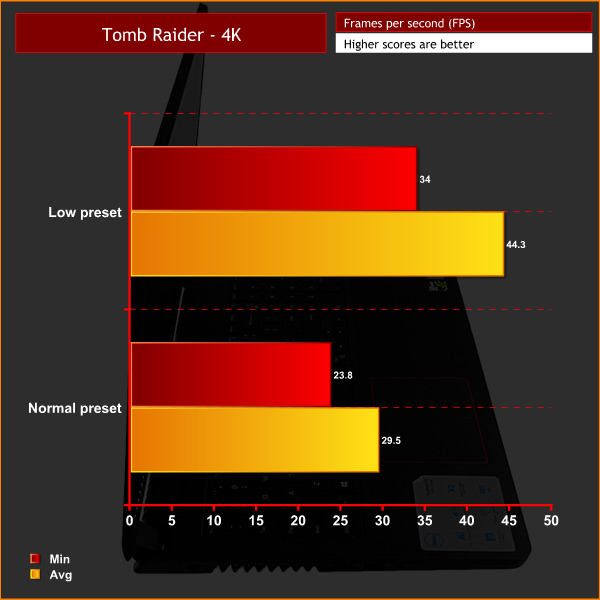 Above you can see a comparison of the 'low' and 'normal' presets in Tomb Raider at 4K – and it confirms what we had already assumed. You need to dial down the settings significantly to play at 4K with the Inspiron 15 7559, to the extent where ultra settings at 1080p look vastly superior.