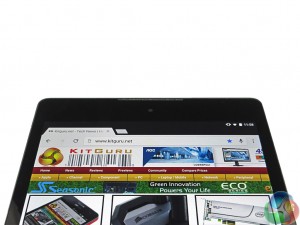 The Nexus 9 is probably the first major Android device to go for a 4:3 aspect ratio – the same as found on all Apple tablets.
This means HTC have eschewed the common widescreen FHD panel for the Nexus, going instead for a QXGA display – 2048*1536. On the 8.9-inch screen, this gives us a pixel density of 281 PPI. On a phone this might be a little too low, on a tablet is it more than enough – as typically you would hold a tablet further away than a phone.

In other areas, the brightness is satisfactory, but most problems arise from the reflective screen. Something like a matte screen protector may help here as it is very hard to use outside.

Viewing angles are great, thanks to the IPS panel included by HTC. There is no distortion while tilting the screen, and text remains clear. Sharing the screen while watching a TV show, for instance, would present no problems at all for the Nexus 9.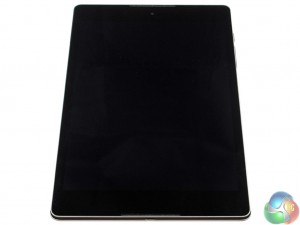 Colour reproduction is good, but not exceptional. Deeper colours have a tendency to seem slightly 'washed-out', so perhaps the Nexus would benefit from an enhanced contrast ratio. It's not awful, but not quite as good as we would expect from an IPS panel on a £300 device.