To measure the acoustics performance of the Defiance III I used a digital sound meter. I first took an ambient reading to act as a baseline figure, before measuring the laptop's noise levels at idle and under load.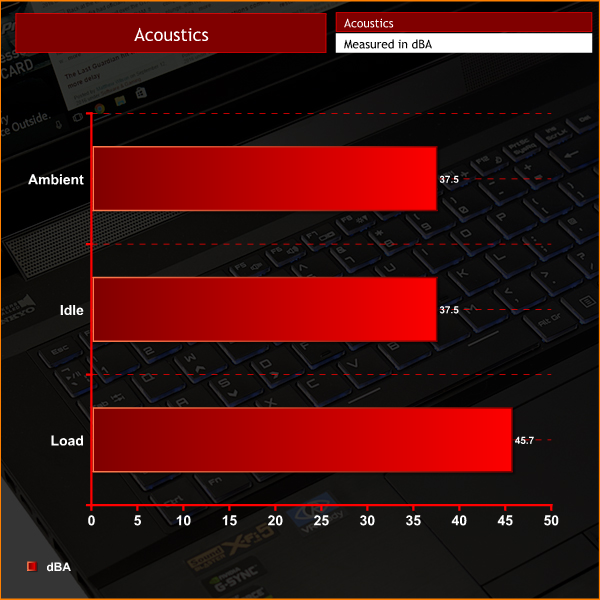 As you can see, the Defiance III is silent when it idles – at least, I could not hear it above background noise.
With any powerful laptop, the fans do ramp up under load, causing a small spike in noise levels. It is a bit intrusive during gameplay, so a headset is advised. However, the same can be said for pretty much any other gaming laptop on the market right now, so it is hardly a reason to criticise the Defiance III.