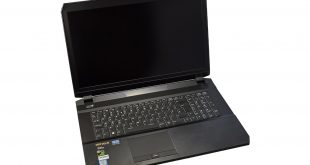 Here at KitGuru we have already seen the monster that is the Asus ROG GX800VH – featuring dual GTX 1080s. However, with the price expected to be upwards of £5000, it is out of reach for most laptop gamers. That is where the PCSpecialist Defiance III comes in. It sports a Pascal GTX 1060 GPU, quad-core i7 processor and 16GB DDR4 memory, all in an attractive chassis. At £1349, it is still an investment, but do its features make the price worthwhile?
Given that the PCSpecialist Defiance III utilises a desktop GTX 1060, which we reviewed here, we can expect great performance on the 1080p, 17.3in display. A 512GB M.2 SSD is accompanied by a 1TB SSHD, and given the array of USB ports (Type-C and Type-A) also included, the Defiance III looks like a very exciting proposition on paper.
We put the Defiance III through its paces and see how it fares.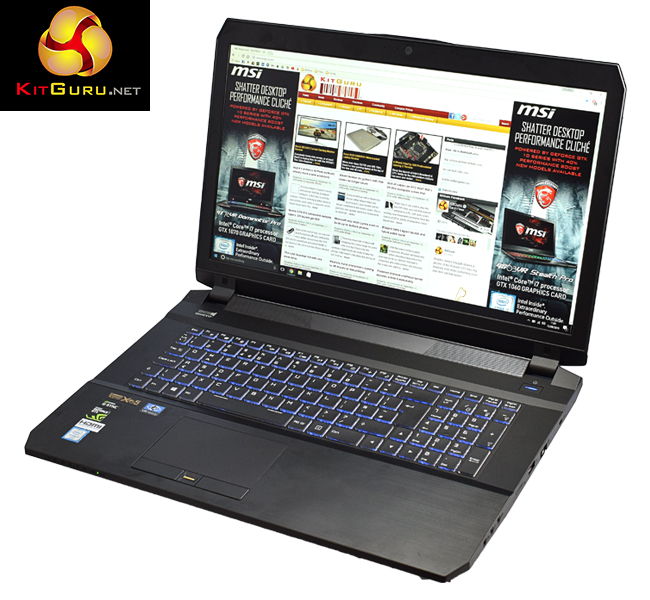 Specifications
Chassis & Display Defiance Series: 17.3″ Matte Full HD IPS LED Widescreen (1920×1080)
Processor (CPU): Intel® Core™ i7 Quad Core Processor 6700HQ (2.6GHz, 3.5GHz Turbo)
Memory (RAM): 16GB HyperX IMPACT 2133MHz SODIMM DDR4 (2 x 8GB)
Graphics Card: NVIDIA® GeForce® GTX 1060 – 6.0GB GDDR5 Video RAM – DirectX® 12.1, G-SYNC
Storage: Hard Disk 1TB SEAGATE HYBRID 2.5″ SSHD Drive, SATA 6 Gb/s, 64MB CACHE (5400 rpm). M.2 SSD 512GB SANDISK X400 M.2 2280 (up to 540MB/R, 520MB/W)
Memory Card Reader: Integrated 6 in 1 Card Reader (SD /Mini SD/ SDHC / SDXC / MMC / RSMMC)
AC Adaptor: 1 x 200W AC Adaptor
Sound Card: Intel 2 Channel High Def. Audio + MIC/Headphone + SoundBlaster X-Fi MB3
Bluetooth & Wireless: GIGABIT LAN & WIRELESS INTEL® AC-8260 M.2 (867Mbps, 802.11AC) + BLUETOOTH USB
Ports: 5 x USB 3.0 PORTS AS STANDARD
Battery: Defiance Series 4 Cell Lithium Ion Battery (60WH)
Keyboard: DEFIANCE SERIES RGB BACKLIT UK KEYBOARD
Operating System: Genuine Windows 10 Home 64 Bit
Notebook Mouse: INTEGRATED 2 BUTTON TOUCHPAD MOUSE
Webcam: INTEGRATED 2.0 MEGAPIXEL WEBCAM
Warranty: 3 Year Standard Warranty (1 Month Collect & Return, 1 Year Parts, 3 Year Labour)
Be sure to check out our sponsors store EKWB here