In Middle-earth: Shadow of Mordor, the player plays as a ranger by the name of Talion who has wraith-like abilities. In this open world video game, players have the freedom to pursue side quests and roam around the world.
We test using the 'ultra' preset.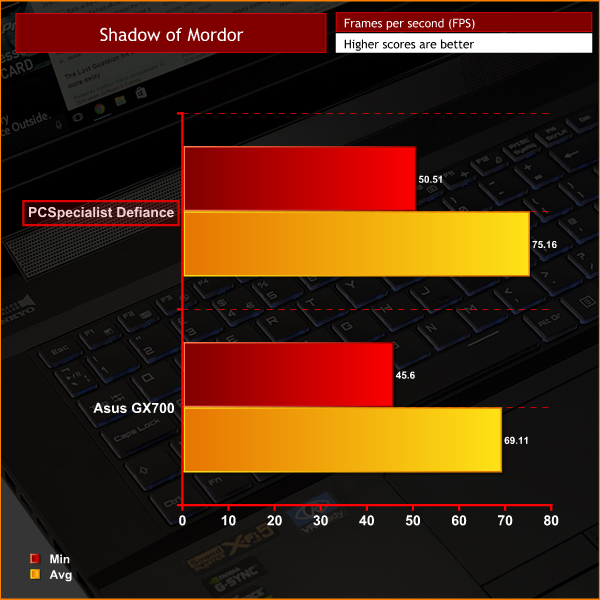 Again, we see slightly higher frame rates for the Defiance III over the GX700. In this demanding game, a minimum of 50fps is a great score, too.