Last updated on January 4th, 2017 at 05:05 pm
For idle power draw, a reading was taken after having Windows open on the desktop for 30 minutes. A reading under load was taken with AIDA64's stress test running.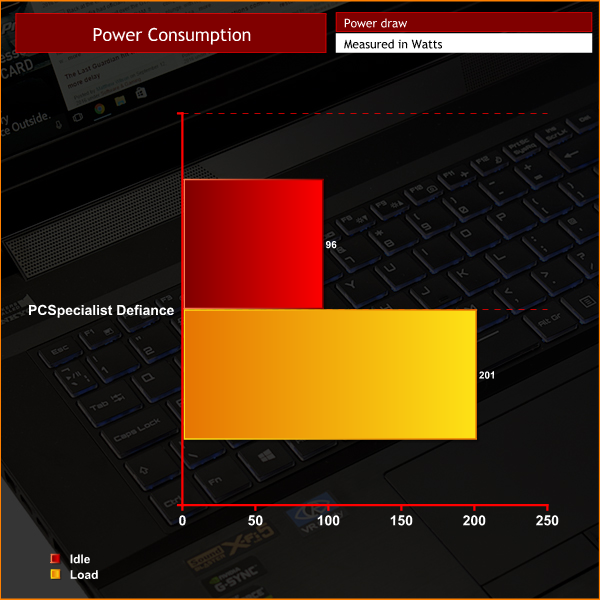 Not much to comment on here – although the 201W reading under load actually exceeds the 200W rating of the included power brick. This is due to the real-world efficiency of the power brick. However, 1W is not likely to cause a big issue – in any case, it is within the margin of error.