Cinebench R15 & R20 nT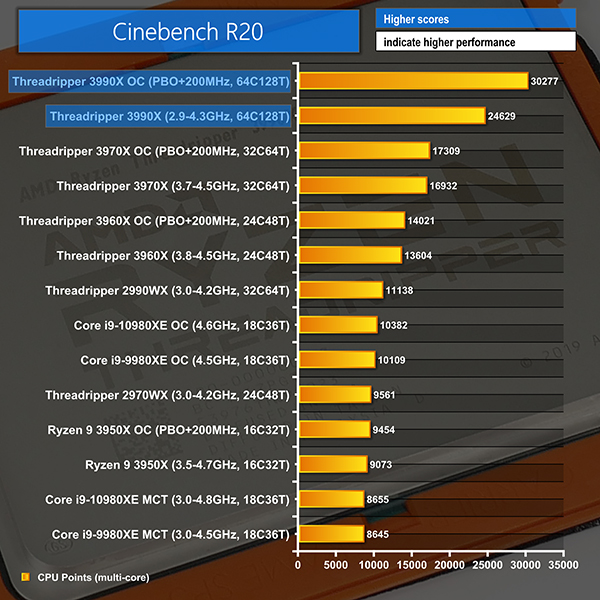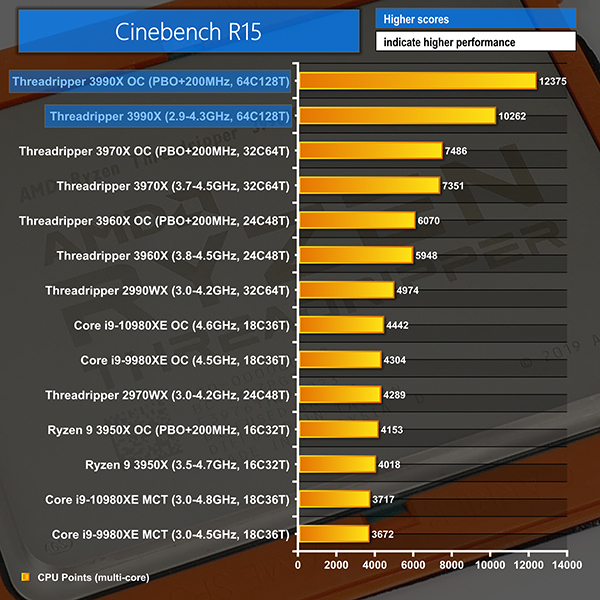 Cinebench nT numbers in both R15 and R20 are, quite simply, magnificent. AMD has clearly opened up an entirely new level of performance in this real-world benchmark, so much so that we had to rescale our chart axis. All 128 threads were usable thanks to the way in which Cinebench is built.
Comparing R20 numbers to its 32-core sibling, the 3990X is 45% faster at stock and 75% better when both CPUs are overclocked using Precision Boost Overdrive. It is quite remarkable to see Cinebench breaking through the 30,000-point barrier when overclocked.
Doubling the core count posts a stock versus stock performance uplift of 40% for the 3990X in R15. That lead for the 64-core extends to 65% when both CPUs have their power delivery shackles eliminating by PBO.
These levels of performance truly are remarkable and are unlike anything we have ever seen on a high-end desktop or single-CPU workstation platform.
Cinebench R15 & R20 1T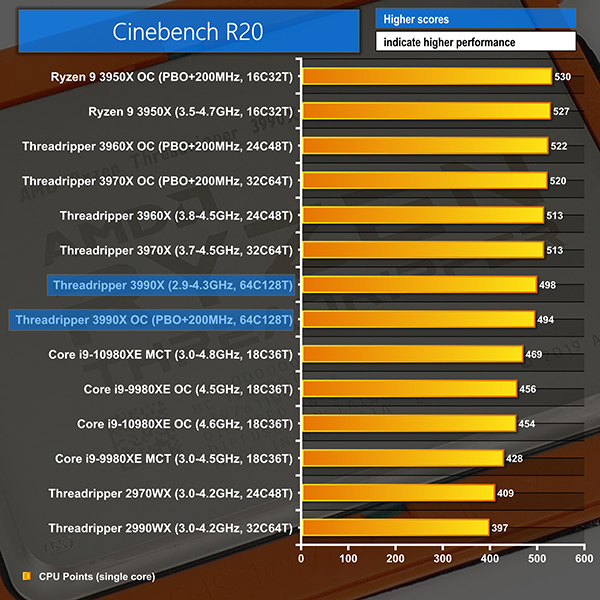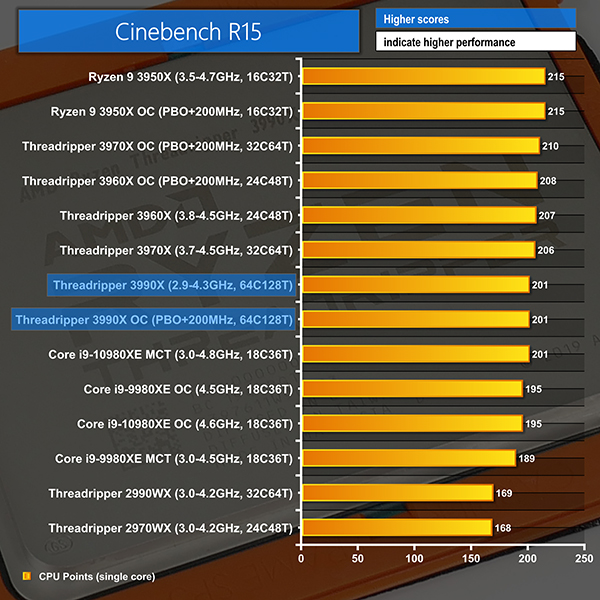 Unsurprisingly, given its lower maximum boost frequency, the 3990X cannot quite match 3960X or 3970X levels of single-thread performance in Cinebench.
As we can see from the comparison to Intel's HEDT processors, albeit at a lower cost than the 64-core Threadripper, it is clear that AMD does a good job of balancing lightly threaded workloads with the ability to ramp up to a 128-thread render when required. The 3990X is stellar in this single-threaded test, and that's perfectly fine when you credit how immense its multi-threaded performance is.
The superb Precision Boost 2 algorithm is to thank.