3DMark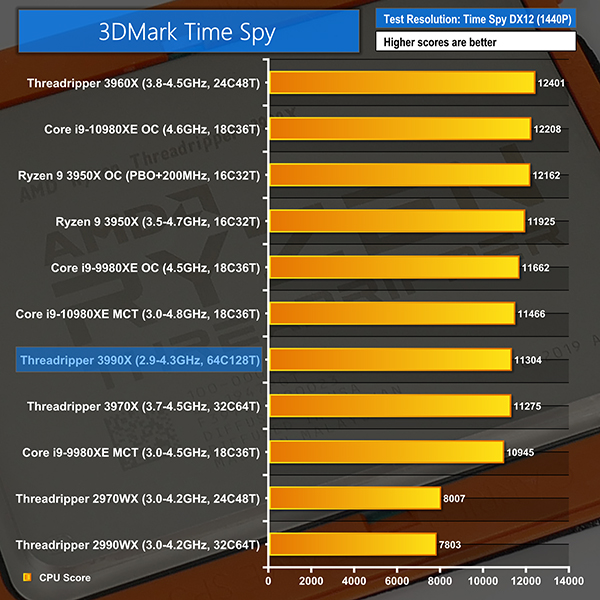 Shadow of the Tomb Raider


We run the built-in benchmark using the DirectX 12 mode, anti-aliasing disabled, and the Highest quality preset.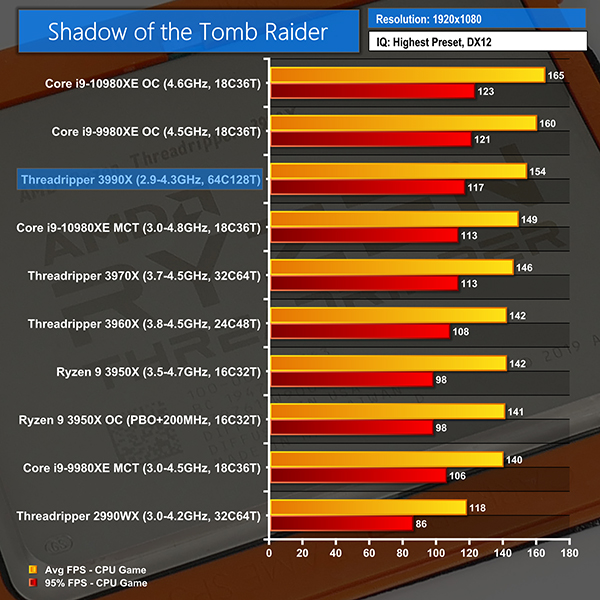 Yes, you can game on the 3990X if you want, but I see no reason why you would want to. I would perhaps go as far as arguing that if you're the type of system user whose PC is not crunching numbers, completing simulations, or rendering images overnight, and therefore has time to be used for gaming, the 3990X is perhaps not for you.
With that said, Shadow of the Tomb Raider ran perfectly well without needing to use the core-disabling game mode. In fact, the 3990X was slightly faster than the 3970X on average and this follows a similar trend of this game's preference for higher core count chips, even if they are clearly not 100% utilised.
If you want to see more gaming numbers, look at our 3970X review as the 3990X is likely to continue with similar performance.