I think it is fair to say that the AMD Ryzen Threadripper 3990X delivers just as we expected, and that's a good thing.
In applications that can leverage 128 threads, the performance uplifts versus alternative options are superb. Cinebench, Blender, Corona – they all benefit heavily from being given 128 threads to work with, especially when the power restraints are removed by overclocking.
On the flip side, some pieces of software simply do not benefit from more than 64 threads in Windows, and that too was expected. The 3990X is wasted running Handbrake and 7-Zip. Adobe Premiere does not value the 64-core chip over its 24- and 32-core siblings for our specific H.264 test scenario, though that may not be true if you have more demanding workloads. And POV-RAY needs an update, which AMD has already submitted to GitHub, before it will leverage more than 64 threads.

I think it would be fair to say that if you 'think' you need the 64-core Threadripper 3990X, you probably do not need it. But if you do indeed need 128 threads for your workstation, you probably know that you need it. This CPU is for people who measure their day-to-day project's render time, or simulation time, or compile time in hours and days, not seconds and minutes.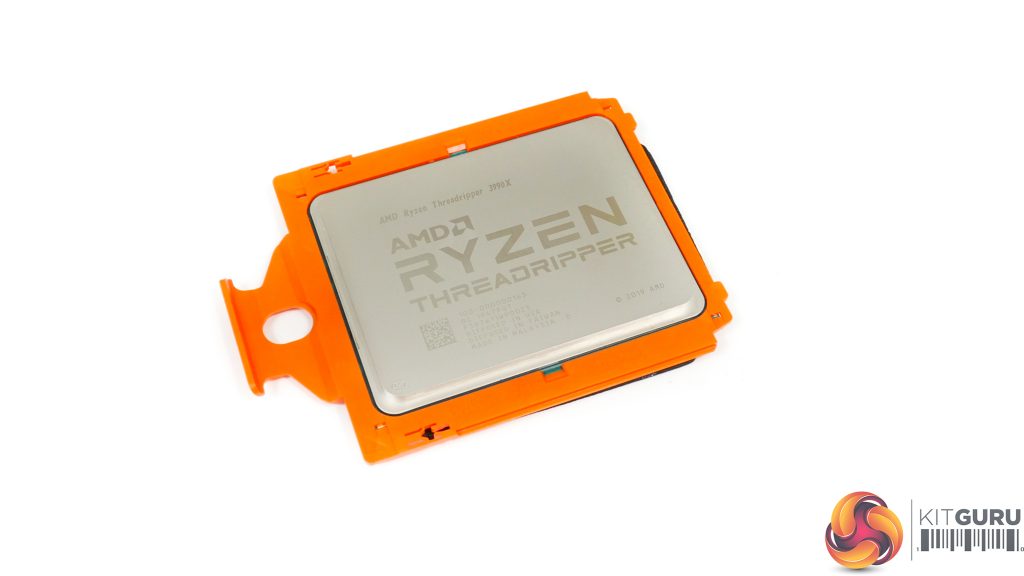 With regards to temperatures and power consumption, the 280W-rated 3990X operates just like any other Threadripper 3000 CPU out of the box. In fact, it tends to run a little cooler than the lower core count siblings when all threads are loaded thanks to an operating clock and voltage reduction.
As soon as you turn up the Precision Boost Overdrive settings and allow the chip to overclock itself, the operating temperatures and power draw go through the roof! With reasonable CPU cooling, 95°C is seen pretty quickly, at which point the CPU downclocks and draws less power, while our wall socket meter was reading 890W at points throughout testing.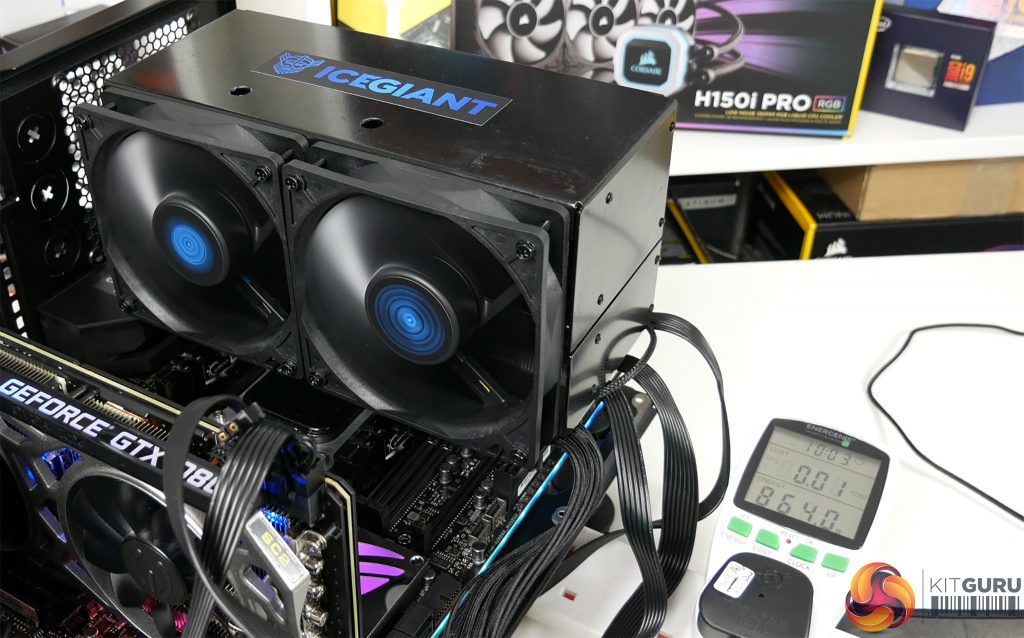 Of course, if you want to offer up improved cooling, such as the truly innovative IceGiant ProSiphon Elite prototype that we conducted additional testing on, do not be surprised to see those wall power draw numbers linger at 890W for extended periods of time. Good cooling equals fewer frequency reductions equals obscenely high power draw numbers, with performance to back them up.
You have to love how simple yet effective the Precision Boost algorithm for AMD's Ryzen processors is. That's especially true for chips that operate in a heavily power-limited state by default, such as the 3990X.
All of our same feedback for the TRX40 platform stands true with the 3990X. You can check back to our 3970X and 3960X review for those points but, put simply, the TRX40 platform is the most-feature rich and highest-performance platform on the market.
You get PCIe Gen 4 lanes galore, high-speed storage interfaces at every angle, and the wise inclusion of a high-bandwidth pipeline between the CPU and chipset. Thankfully, the motherboard options are also strong, with many offerings taking VRM performance incredibly seriously, which is clearly important for an overclocked 3990X.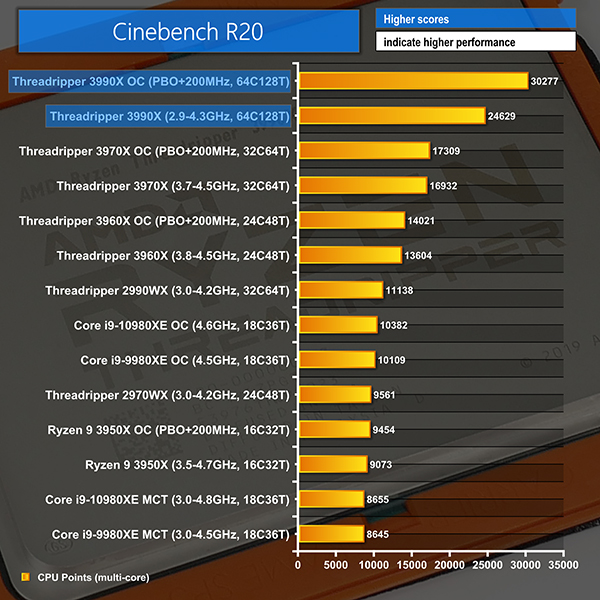 It is clear that we do not see 100% scaling moving from the 32-core Threadripper to the 64-core flagship. The TDP-induced frequency limitations are partly to blame, but it is also clear that some workloads do not scale linearly at this level of performance. Does that make the 3990X bad value compared to the lower core count offerings? Well, no; not really.
If some content creators or businesses can pay 100% extra for a processor that delivers, say, 40%+ performance uplifts, that can make perfect sense if their projects are of sufficient value and time criticality.
I would be perfectly happy to pay an extra $2000 for a processor if it meant that my staff could reasonably get through 40% more computationally demanding project work. With staff costs rates of perhaps $200 per hour not uncommon in many industries, that added CPU cost is quickly recouped by delivering a greater amount of useful project work to clients.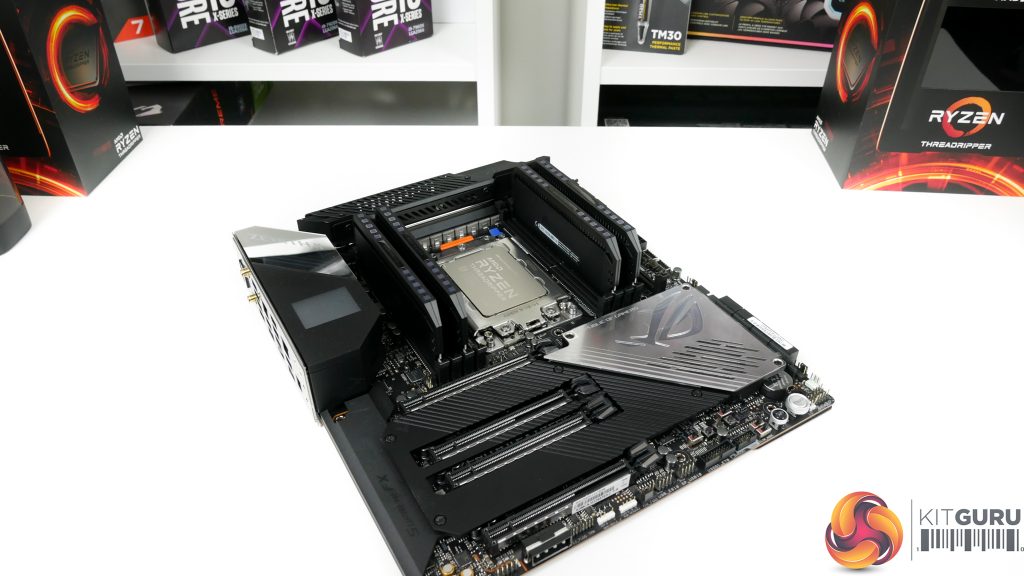 Of course, there are more ways in which 64 cores can be leveraged on a workstation type processor. At $3990, the Threadripper 3990X is a bargain compared to the 64-core EPYC 7742 which comes in at around $7000 list price.
Run a server for your small business? That $3000 saving is real money, yet you still get 128 threads and strong memory capacity allowance. Perhaps you want to carve up four virtual machines for your small team, whilst also leaving some cores for Docker applications and real-time encrypted backup. The 3990X could be a good option, as you still get the preferential PCIe lane capability for GPU pass-through and there's ECC memory support.
Clearly, the 3990X can blur the lines between HEDT/workstation processors and EPYC server offerings for small businesses willing to go down a more DIY route. I think that is a good thing as it allows small businesses to come up with more novel approaches to meet their IT demands.
It is strikingly clear that the AMD Ryzen Threadripper 3990X is not a CPU for everybody. You only have to look at the $3990 price tag to figure that out. In fact, it is arguably a processor that will appeal to many but will only realistically be considered and purchased by a select few with workloads that demand such compute power from the CPU.
And it is those users who will really see the benefits from this 64-core behemoth by being able to do things at a speed that their previous workstation simply could not achieve, at a price point where Intel simply cannot compete.

The MSRP for the 64-core Ryzen Threadripper 3990X is set at $3990 USD. Overclockers UK is stocking the processor for £3689.99 HERE.
Discuss on our Facebook page HERE.
Pros:
Remarkable performance if the software can deal with 128 threads.
Good lightly threaded performance thanks to Precision Boost 2.
Superb power efficiency.
Reasonable temperatures and power draw at stock.
Plentiful PCIe Gen 4 connectivity.
High-bandwidth CPU-to-TRX40 chipset link.
Respectable overclocking headroom, if you have high performance cooling.
A new level of HEDT/workstation performance.
Cons:
Many applications in Windows do not support more than 64 threads.
Memory bandwidth reduction versus 3960X and 3970X can slightly harm performance.
KitGuru says: AMD is continuing to assert its performance dominance in the HEDT/workstation market by offering a processor that is affordable enough to allow reasonable people working on reasonable projects for reasonable companies with reasonable IT budgets to reach an echelon of performance that simply was not available prior to the Ryzen Threadripper 3990X. That deserves an immense amount of credit. The importance of this statement that AMD has made to the market should not be underestimated.