Cinebench
We used the 'CPU' test built into Cinebench R15 .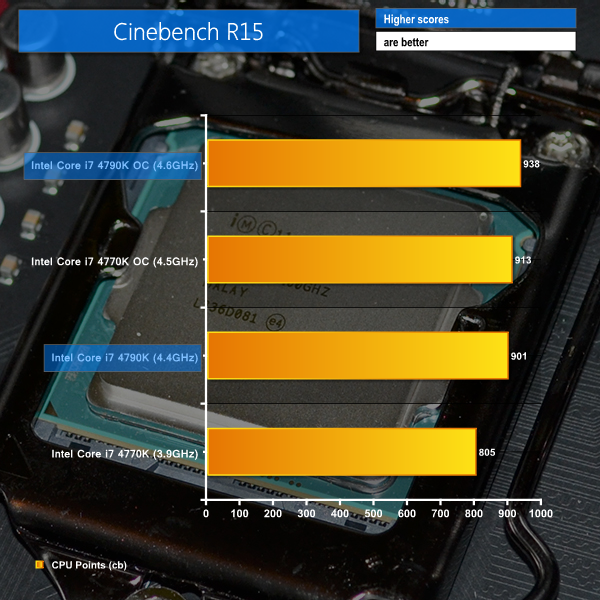 Super Pi
We used the 32M test in Super Pi to analyse single-threaded performance.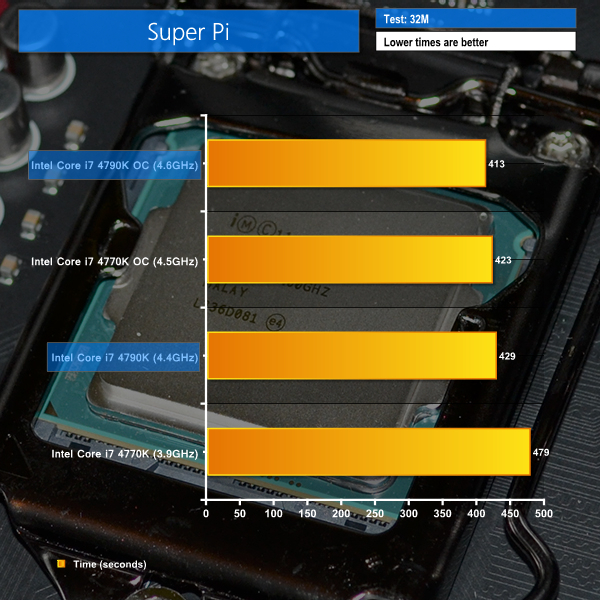 Handbrake Conversion
We measured the average frame rate achieved for a task of converting a 4.36GB 720P MKV movie to 720P MP4 format.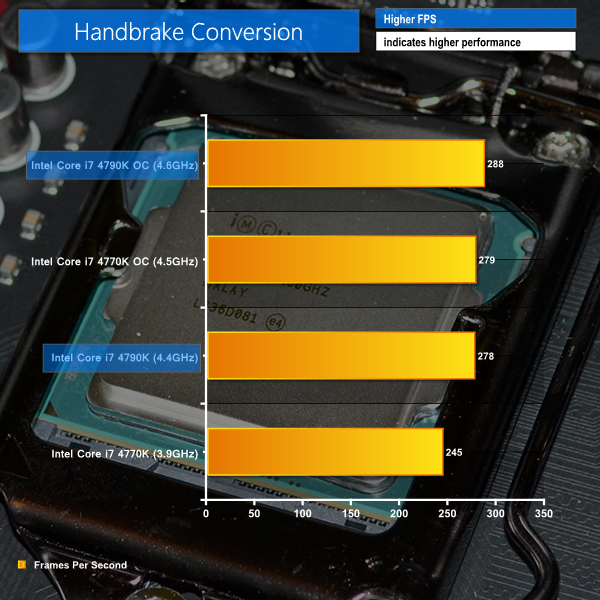 The Devil's Canyon-based 4790K makes a strong start in the CPU-heavy benchmarks. At its stock MCT clock speed of 4.4GHz the chip's performance is within touching distance of a heavily overclocked 4770K.
Also shown in the CPU-heavy benchmarks is the importance of cache frequency for processors based on the Haswell micro-architecture. The 4790K utilises a 4.4GHz cache frequency which managed to close the performance gap from the higher-clocked 4770K at 4.5GHz (and 3.9GHz cache frequency).
Jump up to 4.6GHz on the Devil's Canyon chip and the enhanced CPU and cache operating speeds help give the configuration a noticeable performance boost over an overclocked 4770K.