Bioshock Infinite
We used the Bioshock Infinite demanding 'Ultra' setting and a 1920 x 1080 resolution to push today's gaming hardware. Our data was recorded using a section of the game, not the built-in benchmark.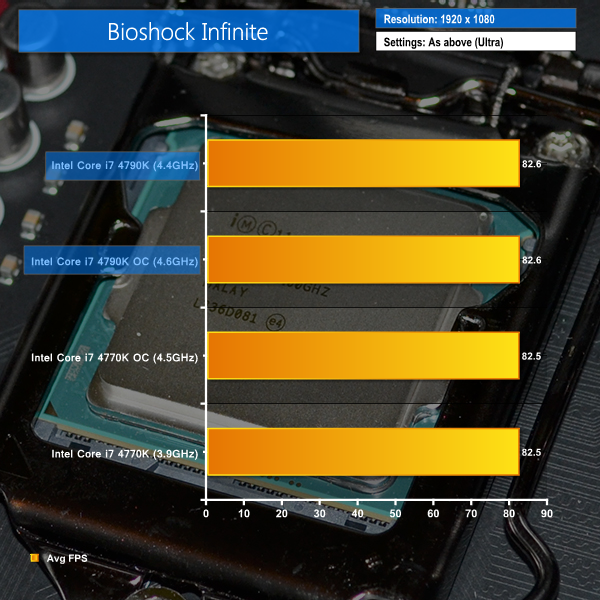 Metro: Last Light
We used a 1920 x 1080 resolution and the Metro: Last Light built-in benchmark set to 'High' quality to offer an intense challenge for the gaming hardware while also making playable frame rates a possibility.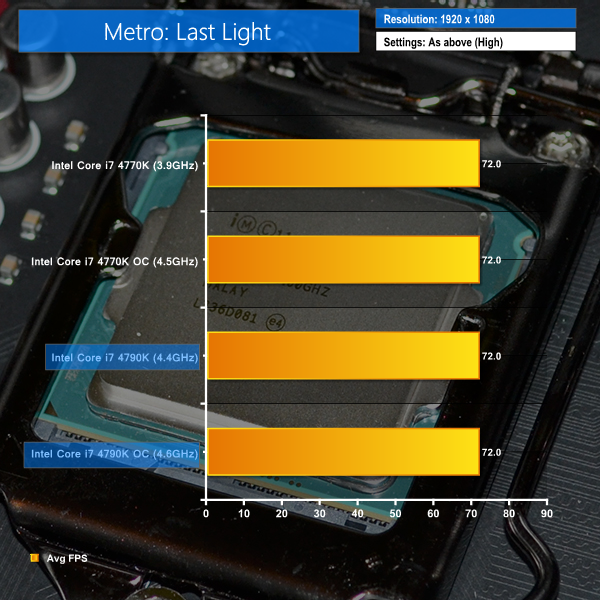 Tomb Raider
We used a 1920 x 1080 resolution and the Tomb Raider built-in benchmark set to 'Ultimate' quality.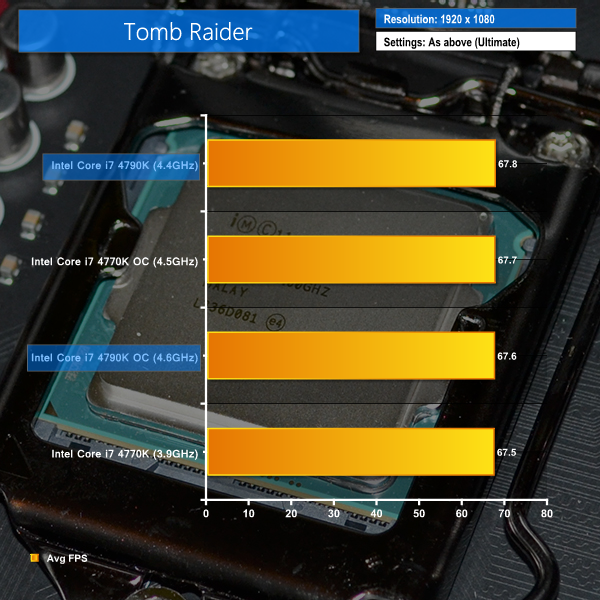 Gaming at 1920×1080 quickly becomes GPU-limited when high image quality settings are used. CPU performance becomes a case of diminishing returns.
As proven by the results in the charts shown above, minute improvements in frame rates are sometimes observed with increased CPU frequency. Tomb Raider results prove that even a higher clock speed can result in lower average frame rates in volatile gaming environments.
The results between all four processor configurations are close enough to declare an across-the-board tie.