Shadow of the Tomb Raider is an action-adventure video game developed by Eidos Montréal in conjunction with Crystal Dynamics and published by Square Enix. It continues the narrative from the 2013 game Tomb Raider and its sequel Rise of the Tomb Raider, and is the twelfth mainline entry in the Tomb Raider series. The game released worldwide on 14 September 2018 for Microsoft Windows, PlayStation 4 and Xbox One. (Wikipedia).
We test using the Highest preset, with AA disabled. We test using the DX12 API.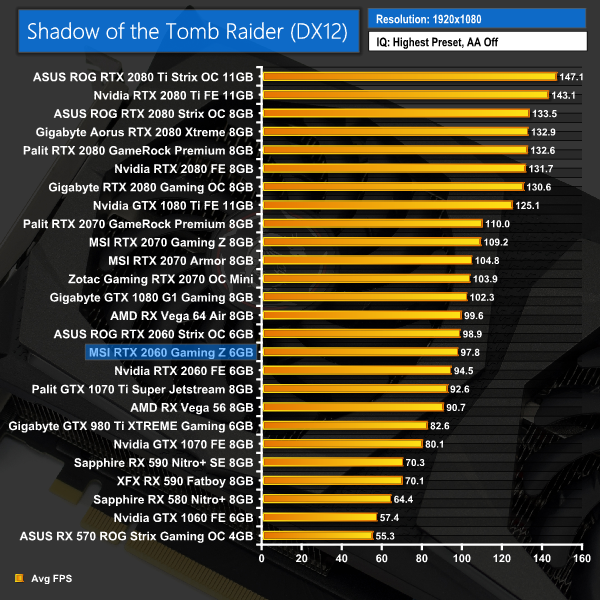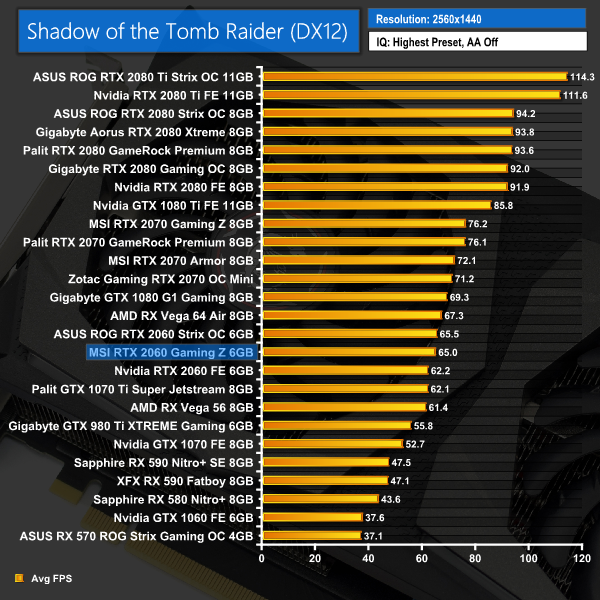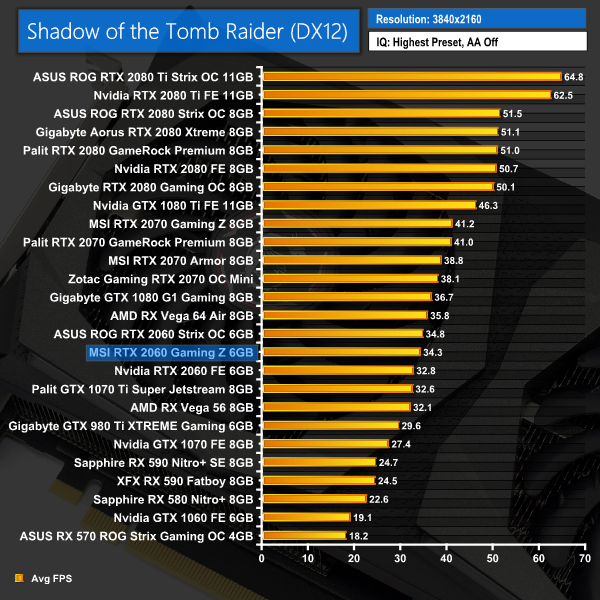 Shadow of the Tomb Raider represents our last traditional game of the day – that is to say, one that doesn't use RTX features – and here we can see a healthy lead for the Gaming Z over Nvidia's Founders Edition. It's 3.3FPS faster at 1080p, and 2.8FPS faster at 1440p – though the ASUS Strix does still edge ahead across all three resolutions.