Here we present the average clock speed for each graphics card while running the 3DMark Fire Strike Ultra stress test 20 times. We use GPU-Z in tandem with the Powenetics Project to record the GPU core frequency during the Fire Strike Ultra runs – at the end, we are left with around 4300 data entries.
We calculate the average core frequency during the entire 20-run test to present here.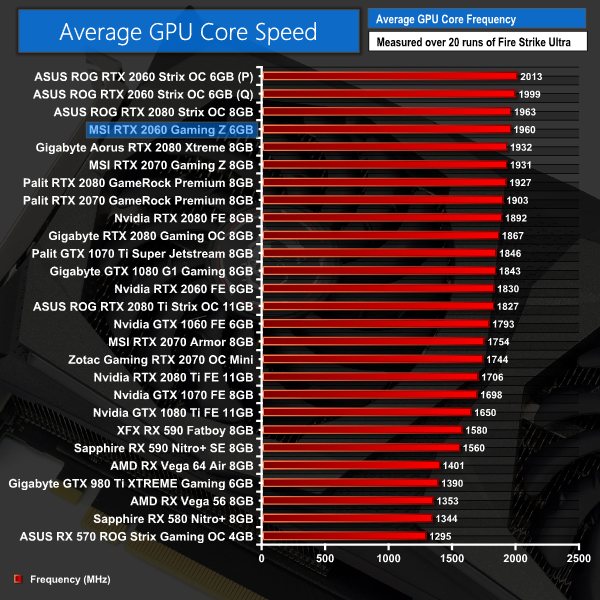 This MSI Gaming Z has a rated boost clock of 1830MHz, but as expected it runs much faster than that out of the box thanks to GPU Boost – we saw it run at an average frequency of 1960MHz. That puts it 130MHz faster than the Founders Edition 2060, and just over 50MHz slower than the ASUS Strix 2060 – which clearly explains why we were seeing this MSI card slot between the two in our games testing.