Final Fantasy XV is an action role-playing game developed and published by Square Enix as part of the long-running Final Fantasy series. It was released for the PlayStation 4 and Xbox One in 2016, and for Microsoft Windows in 2018. (Wikipedia).
We are testing FFXV as it is the first full title – and currently only title – that supports Nvidia's AI-assisted DLSS anti-aliasing technique. Currently the game only supports DLSS when playing at 4K, so we benchmarked a section of the game with TAA on, and then with DLSS on to see the performance difference. We used the 'Highest' preset, but turned off other Nvidia technologies like HairWorks.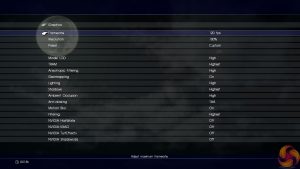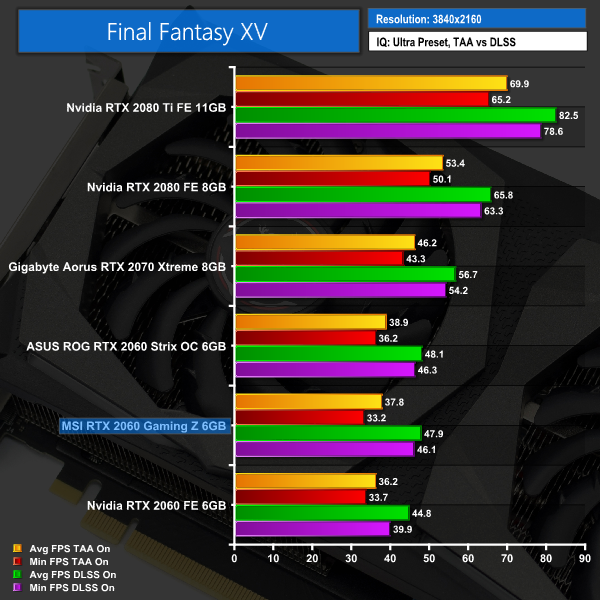 Our last game of the day, when we come to FFXV the Gaming Z outperforms the Founders Edition 2060 but sits just below the Strix 2060. This is regardless of whether we used TAA or DLSS, too – given FFXV can only use DLSS at 4K it's not an ideal situation for any of the RTX 2060 cards, but we can still see the Gaming Z out-perform Nvidia's Founders Edition.